Windows 8 Launch // Honestly
Integrated campaign to launch Windows 8 across Asia - integrated , digital , campaign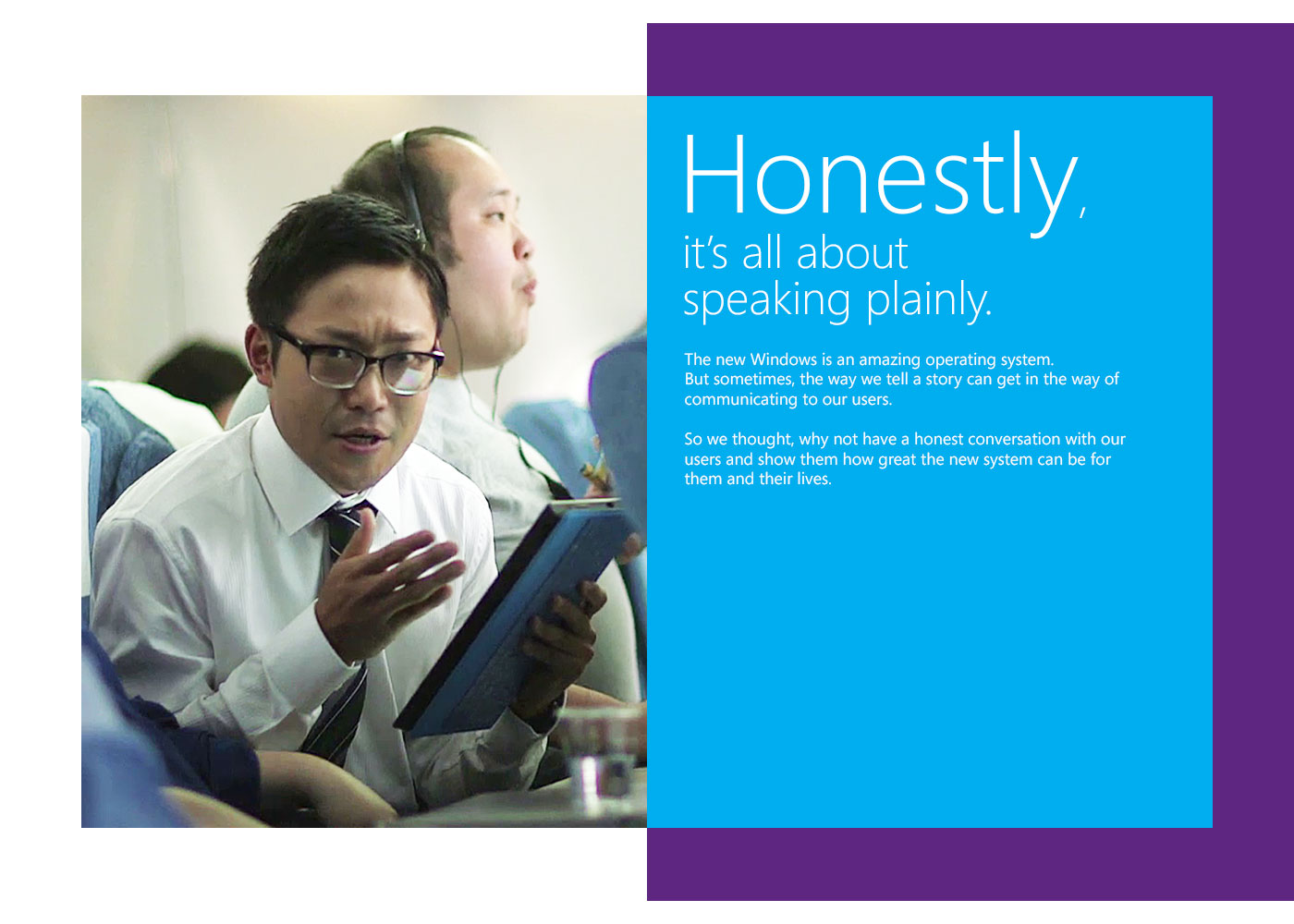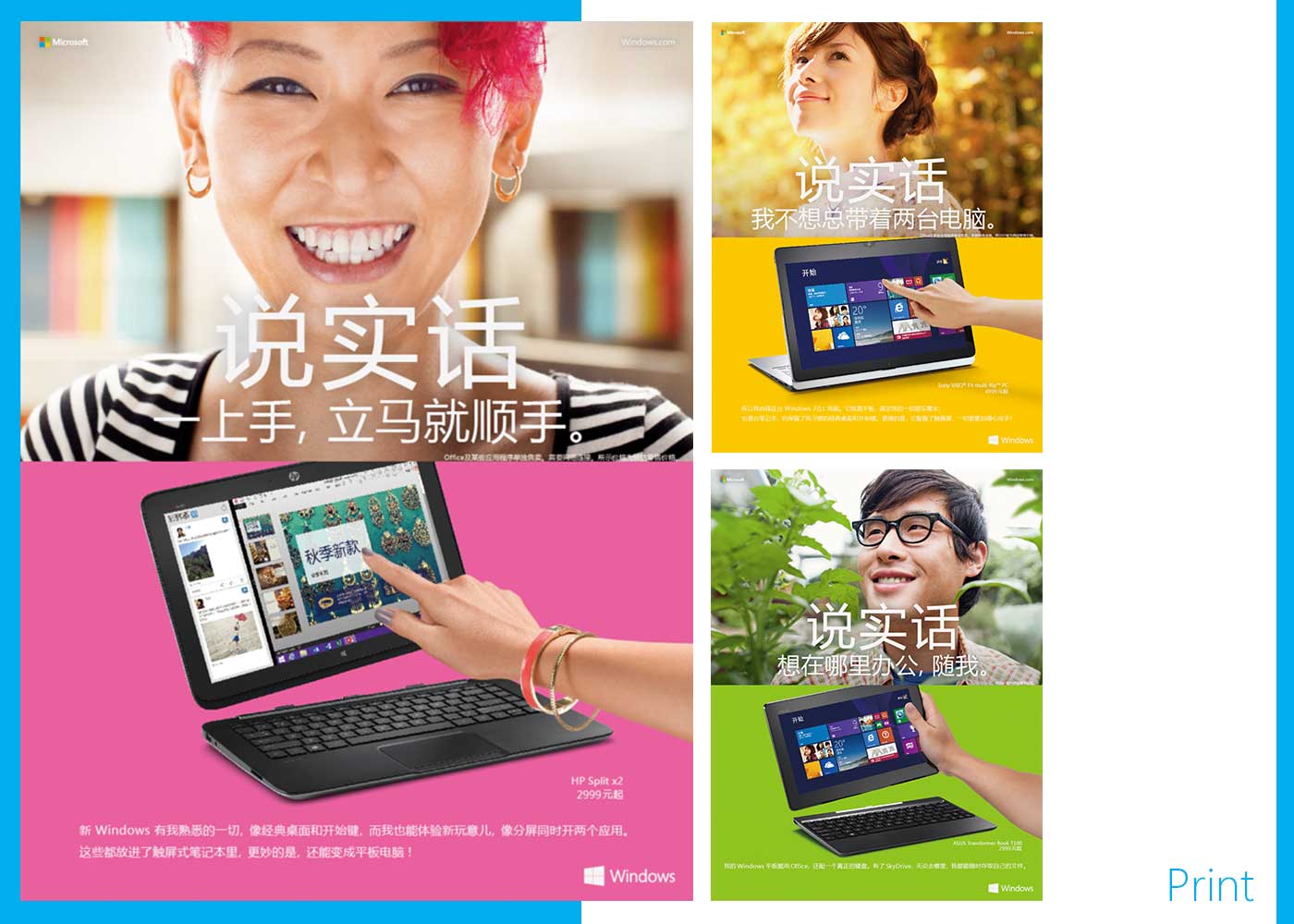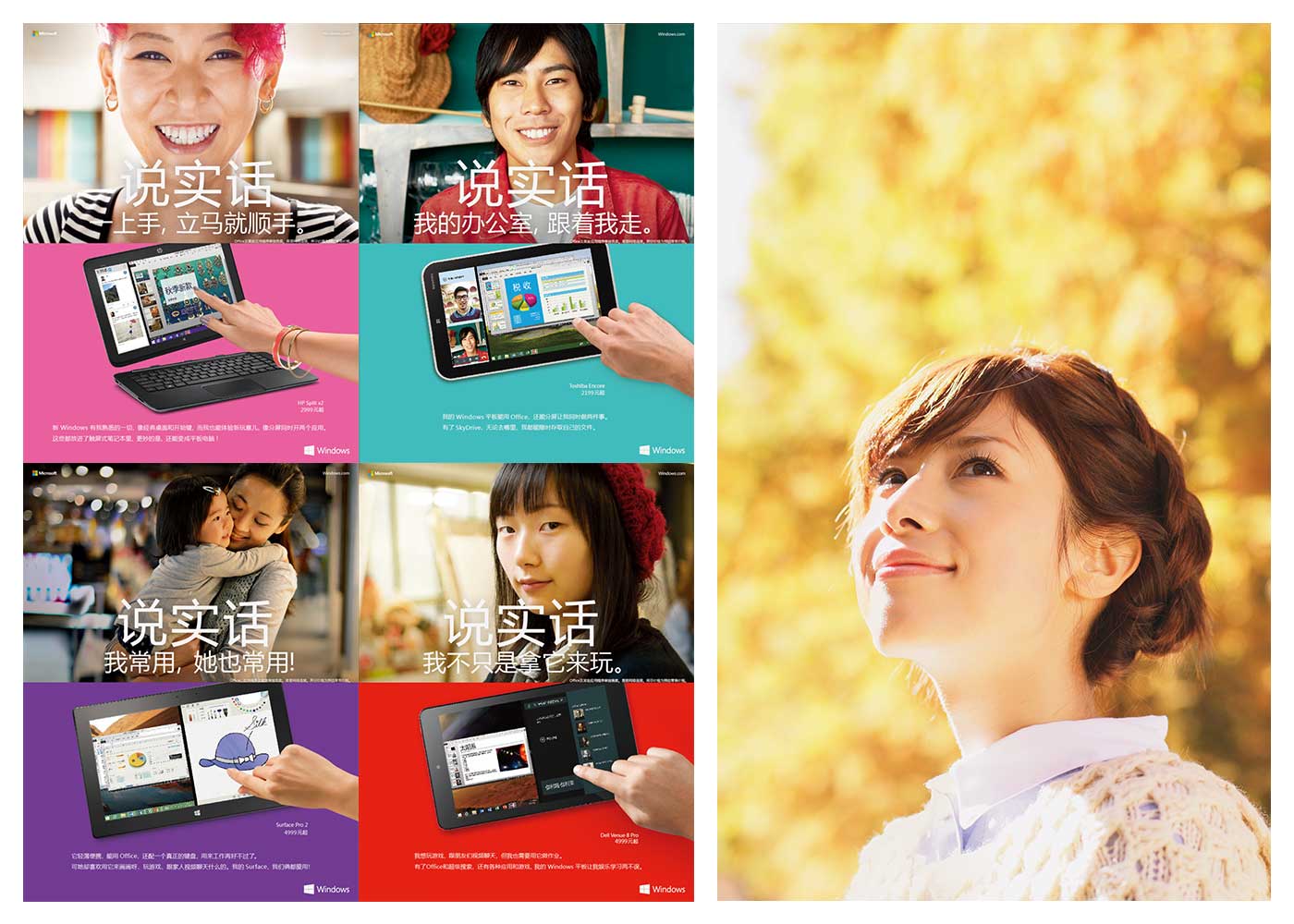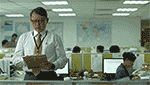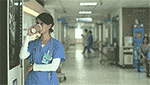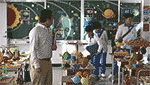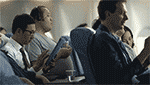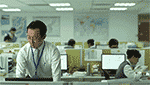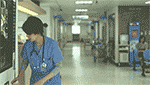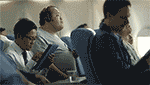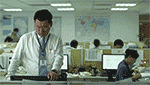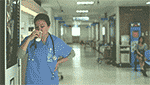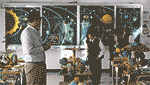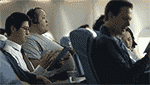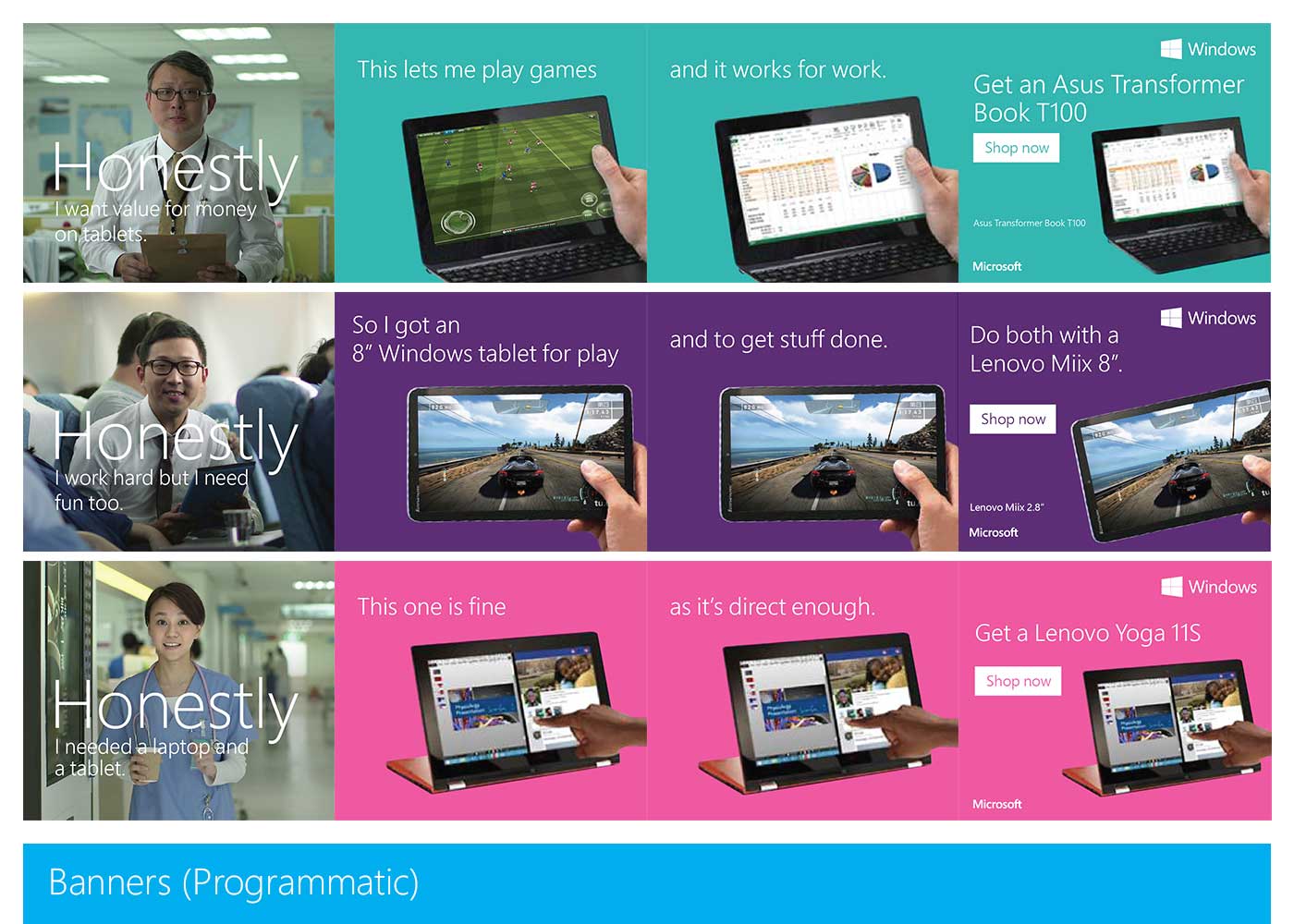 Our Thinking
Honestly, the new Windows is an amazing operating system. But sometimes, if we're being honest, the way we talk about it gets in the way of that simple story.
So we wanted to create a campaign that's designed to strip all that away. To have an honest, human conversation about the new Windows, that breaks through the clutter and brings people closer to the brand. This campaign is all about authentic, genuine conversations. It is not just a device to deliver marketing bullet points – it's a way to talk about the real benefits of the new Windows through a human connection.
Bring it to life
Focusing on real-life pain points that our consumers faces in their lives, we created a multitude of stories that highlight how the new Windows system can alleviate those pain points. And we extended it across the various channels, from print to film to social, changing the story and format to suit the delivery.
Client:
Microsoft
Role:
Creative Direction
Art Direction

Status:
Completed