SK-II // Official TMall Shop (China)
Official e-commerce shop on China's largest digital shopping portal - e-commerce, digital, design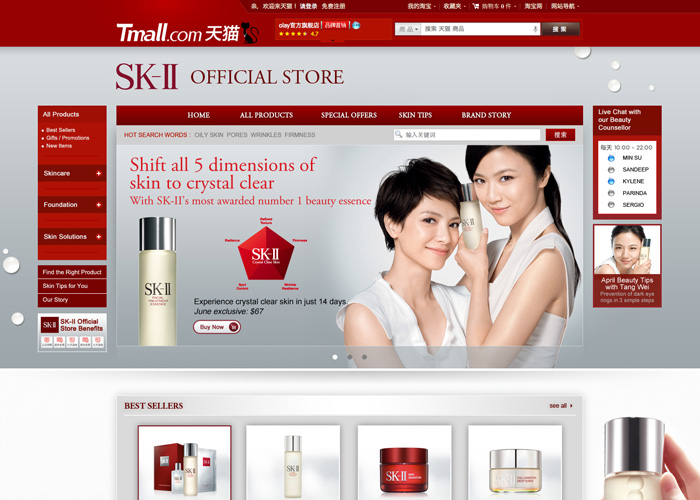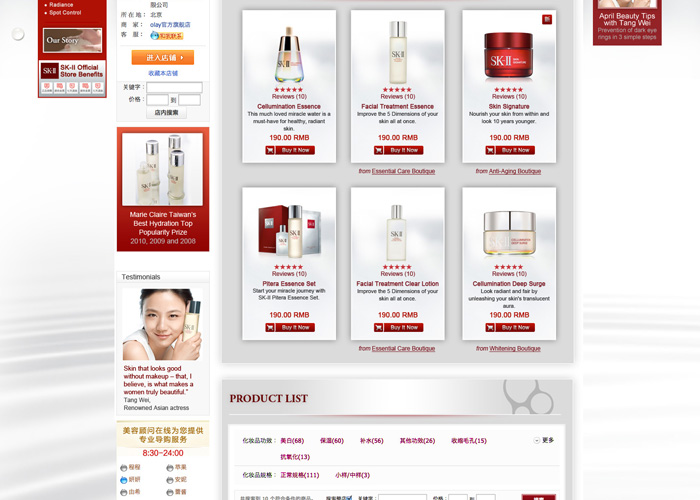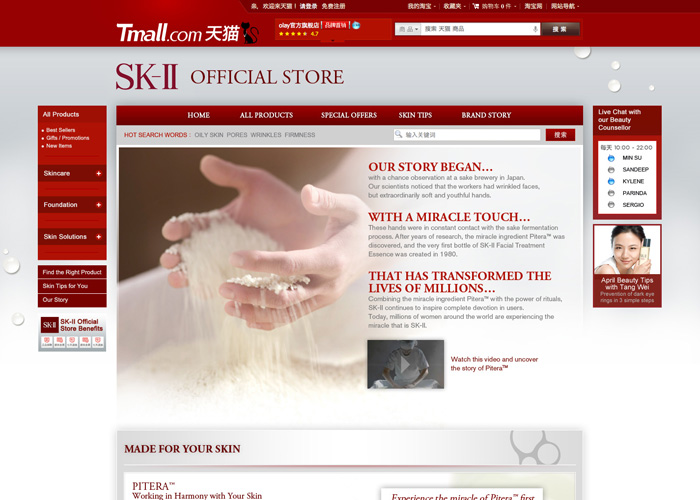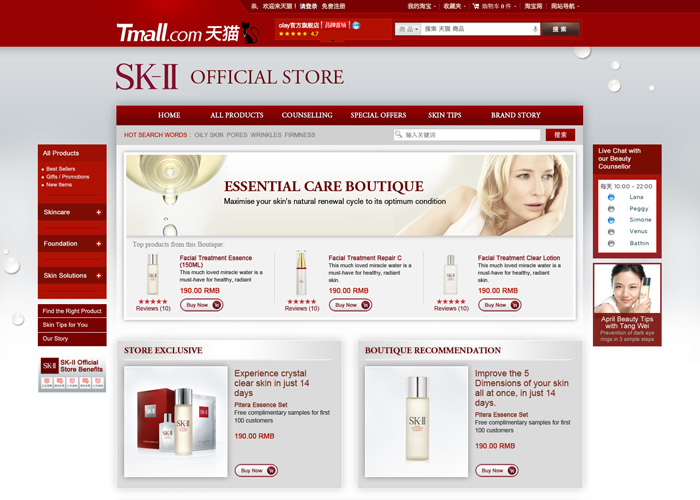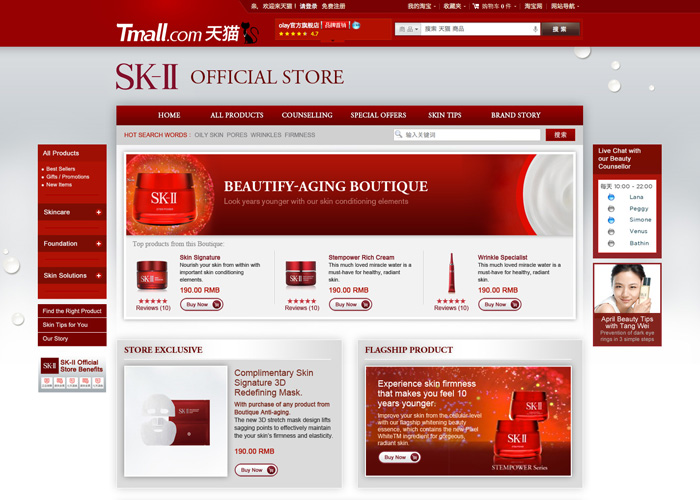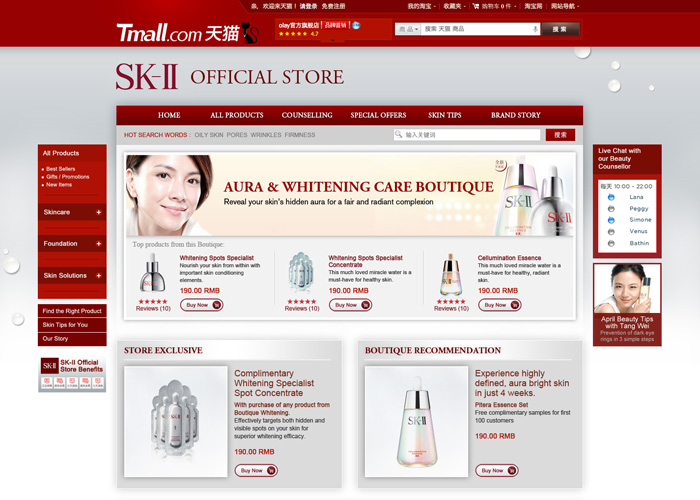 Brief:
In today's age, increasingly consumers has taken to the digital space to satisfy their shopping needs. With Greater China fast become a huge consumer market, it is important for SK-II to establish itself in this new arena.
Concept:
With plenty of independent retailers listing SK-II products online, the SK-II's brand story has become fragmented in the digital e-commerce space. And so to consolidate it's position online, SK-II took the plunge to establish itself on China's largest digital shopping portal.
Bearing in mind the equity of SK-II, the team set about replicating the brand experience on TMall. Dividing the e-shop into specialty boutiques, SK-II seek to address the various skincare needs of the audience in a targeted and efficient way. Features are also introduced to provide recommendation of related SK-II products that have synergy with the product currently being viewed.
The shop also included sections on the brand history and celebrities testimonials to round the experience. With that, China's online consumers can visit the SK-II TMall shop and be able to enjoy the same experience that can be found in the physical store.
Client:
SK-II
Role:
Creative Direction
Art Direction