Ray of Hope Initiative Branding
Logo and branding design for a local philanthropic organisation - logo, branding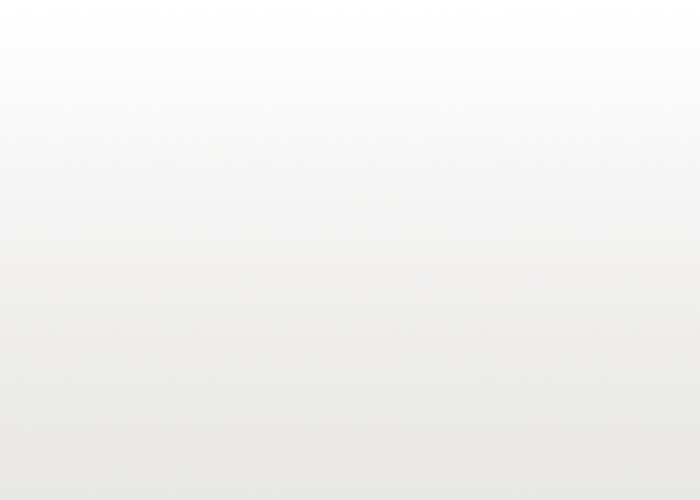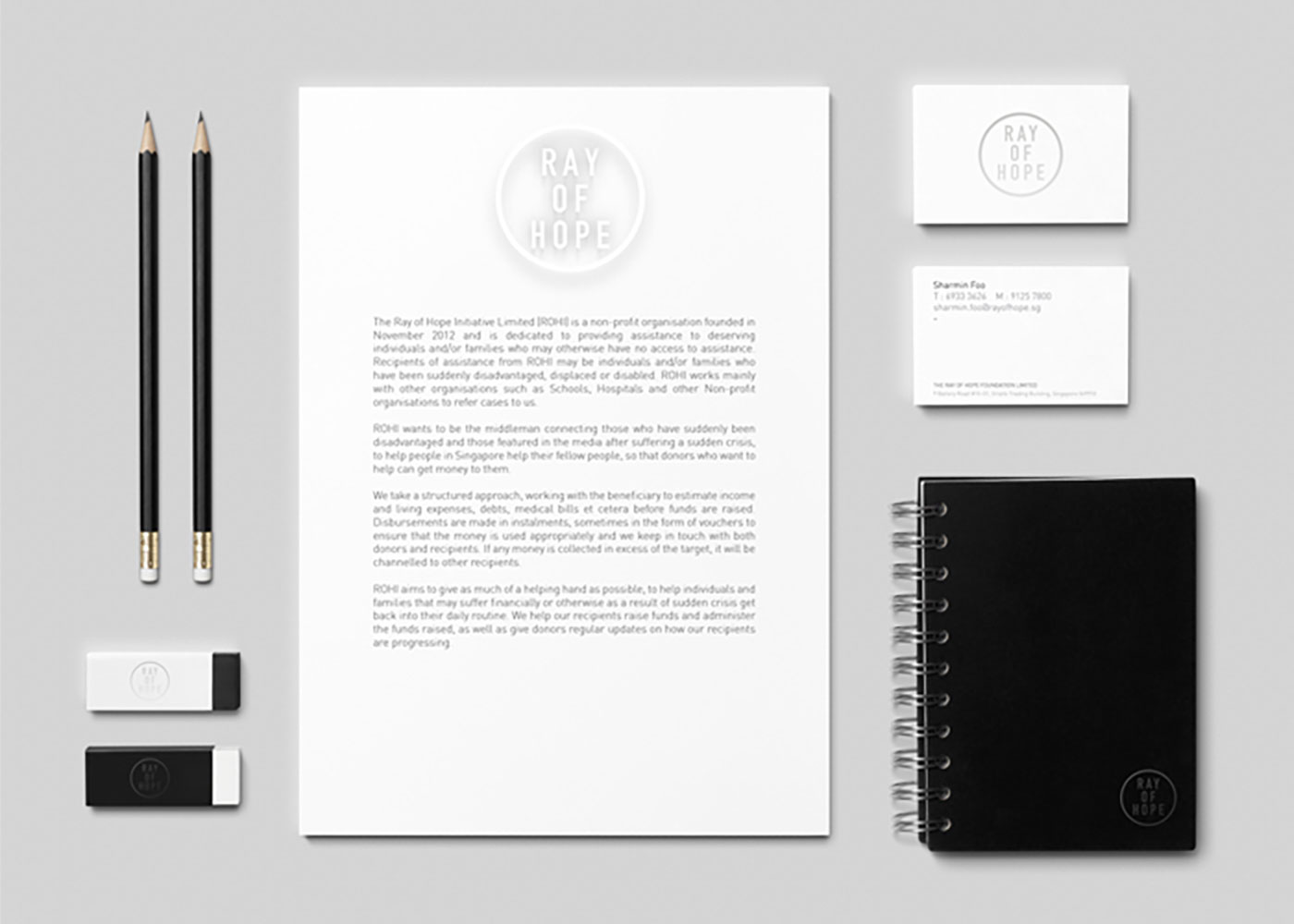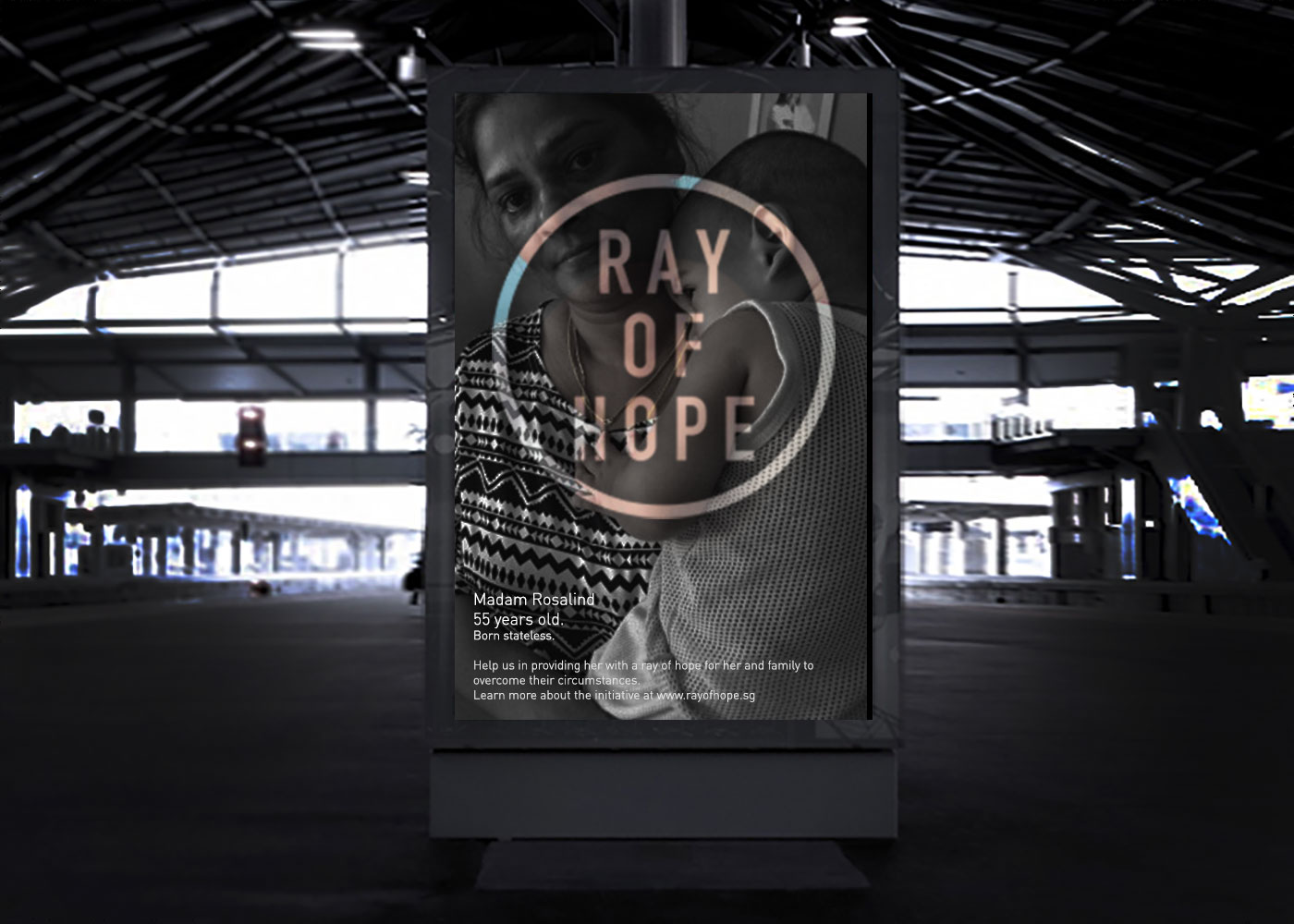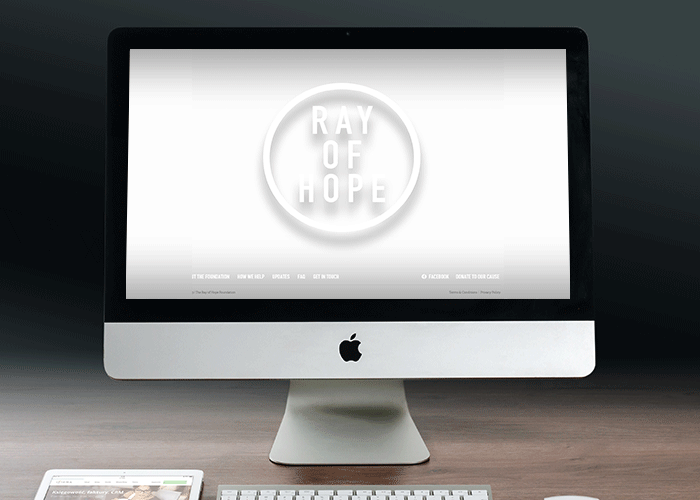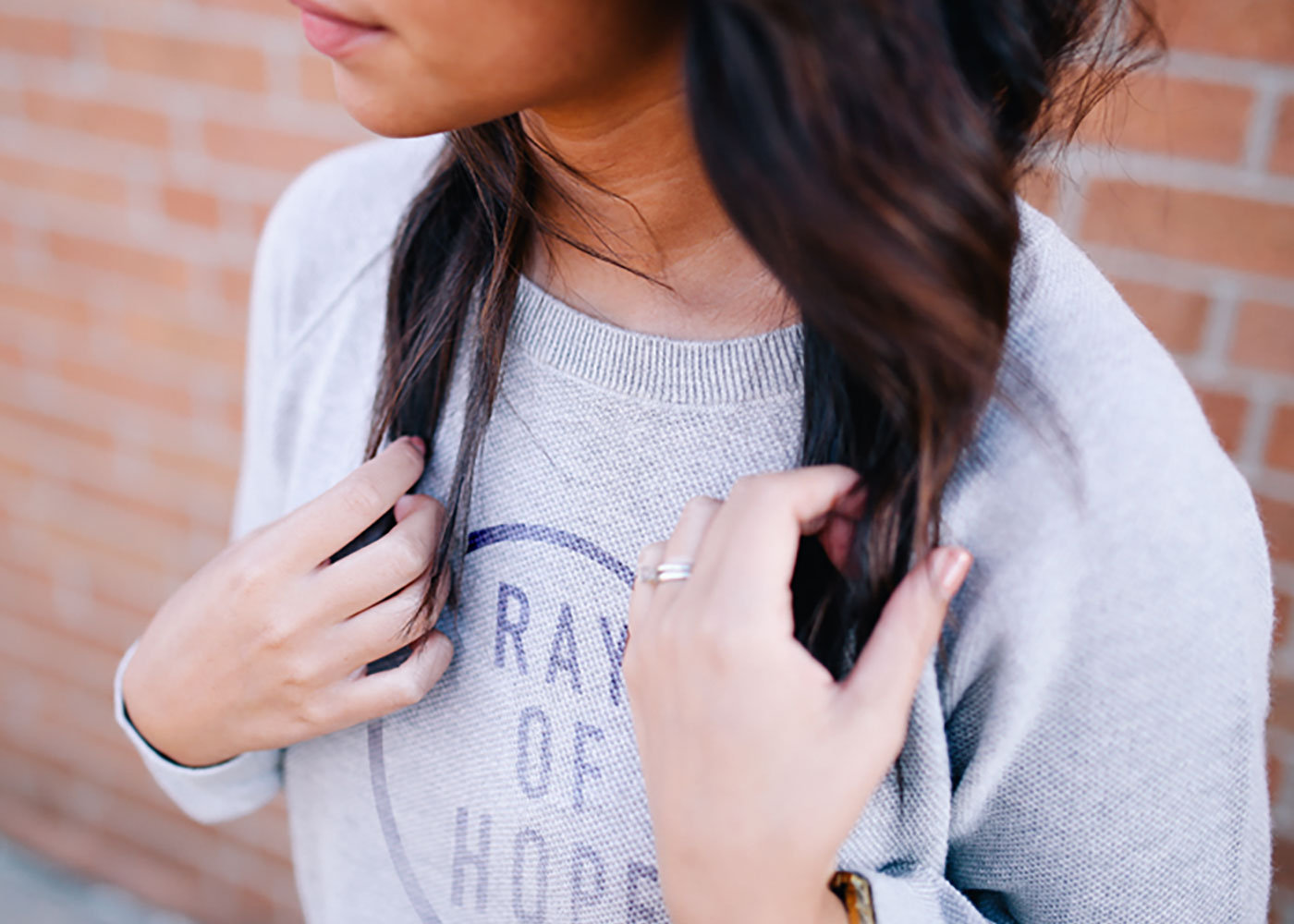 Brief:
Conceived as a private philanthropic organisation, Ray of Hope Initative hopes to provide assistance to needy individuals or families who have no access to assistance. We were tasked to help design a logo that help to convey the organisation's vision and philosophy.
Concept:
Inspired by it's name, we wanted to bring it to life in our concept. Like how the assistance provided to the disadvantaged individuals or families helps bring clarity and stability to their lives, we designed the logo that becomes visible only through it's interaction with a ray of light.
The logo is designed to look almost invisible, it's shapes outlined by shadow cast by light, an allusion to the vision behind the initiative. This provides a dynamic system where we can play with the visibility of the logo across the various materials in communication.
Client:
Ray of Hope Initiative Limited
Role:
Creative Direction
Art Direction