Lijiang Vision Singapore
Information and portfolio showcase for photography studio - digital , design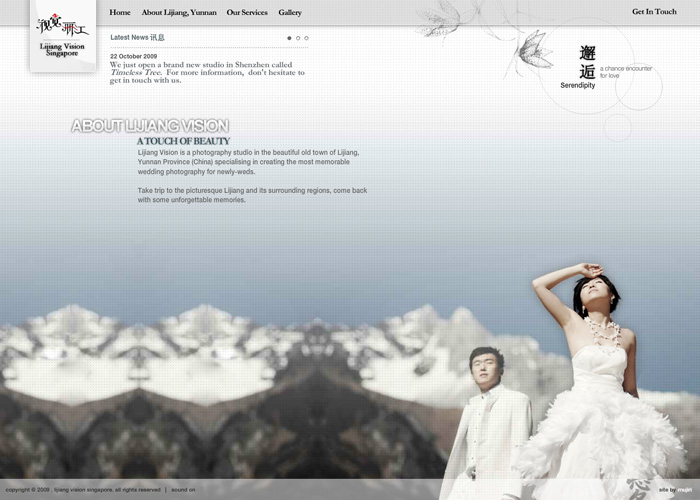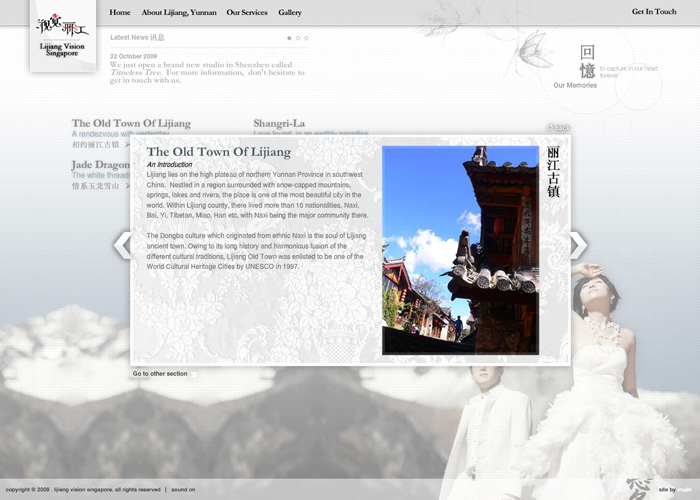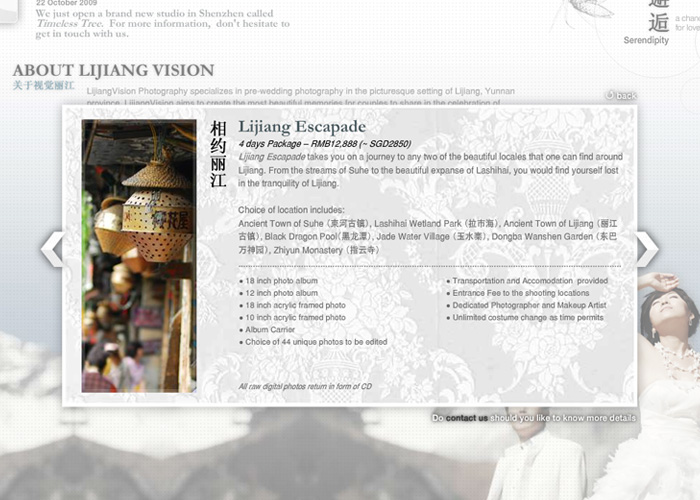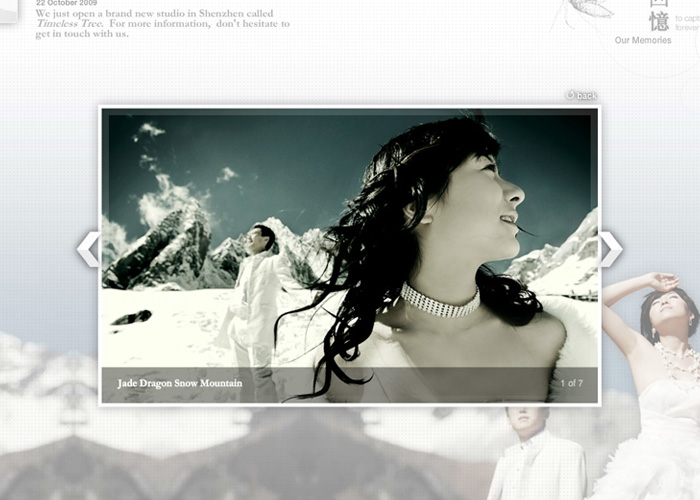 Brief:
As overseas wedding photo-shoots become more popular with Singaporeans, Lijiang Vision saw an opportunity to reach out to potential customer with a dedicated online presence.
Concept:
Based in Lijiang (Yunnan) with only one overseas sales office in Hong Kong, the studio decided to set up a new sales office in Singapore to handle request from Singapore and the surrounding countries.
With packages tailored to the local standards and tastes, a dedicated site was set up along with a facebook page to reach out to the audience. Selected photos from past photo-shoots were also organized into a gallery to showcase the locations that are available for shoot in Lijiang.
Client:
Lijiang Vision
Role:
Creative Direction
Art Direction
Programming
Copywriting
Status:
Live