Canon // EOS Academy
An online community for aspiring young photographers - digital , community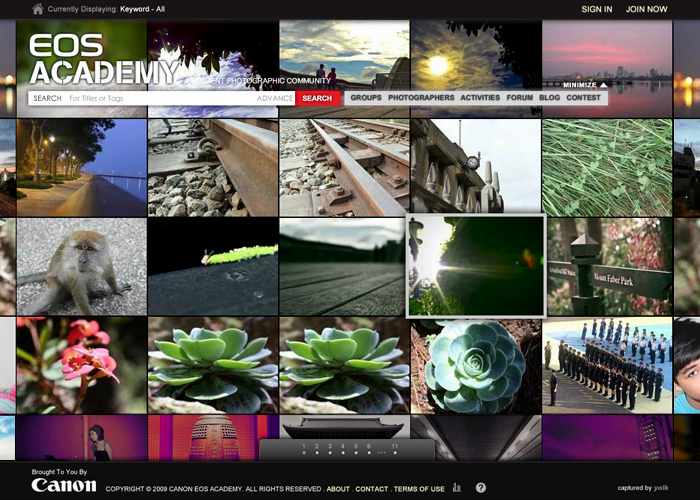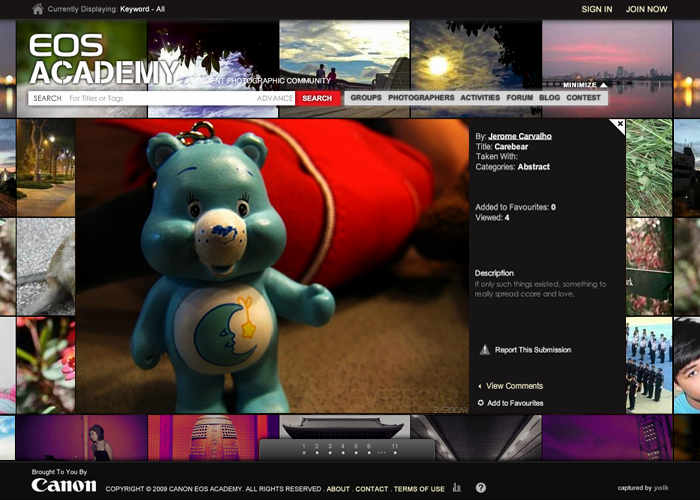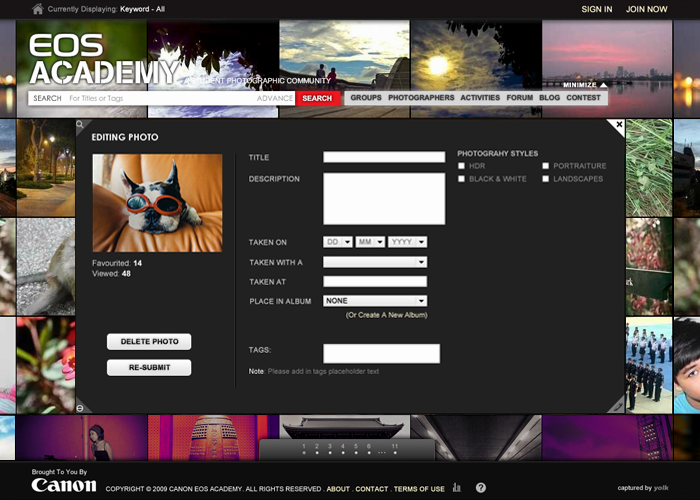 Brief:
To provide a community for young photographers to showcase their works, share tips and engage each other in photography-related activities.
Concept:
There's no dearth of online communities for photographers in Singapore. However, for many young photographers, these communities can be daunting, given the level of works presented. This is why we created the EOS Academy, an online community filled with social tools, that allows young photographers to create their own portfolio, engage in critiques and discussions with their peers.
Working with schools, EOS Academy also organizes activities, contests and interviews with professional photographer, to educate and inspire the community.
Till date, more than 4000 young photographers have set up an account on the site with 8000+ photos uploaded, making EOS Academy one of the fastest growing youth community in Singapore.
Client:
Canon Singapore
Role:
Creative Direction
Art Direction
Status:
Live