Drink On! Mobile App
Mobile application catering to the beer drinking community - digital , design, mobile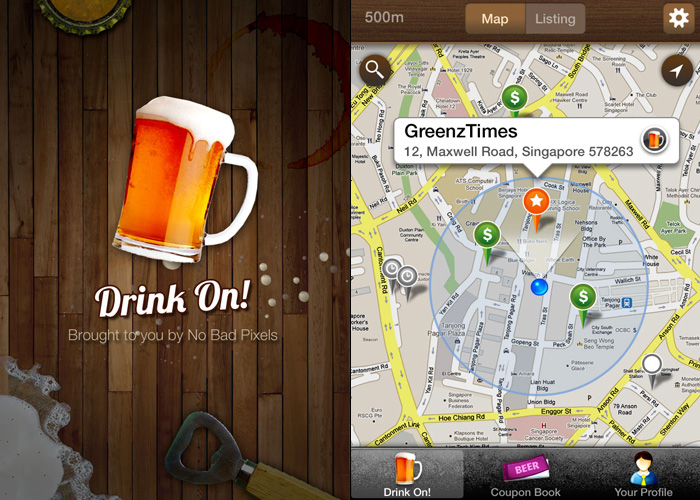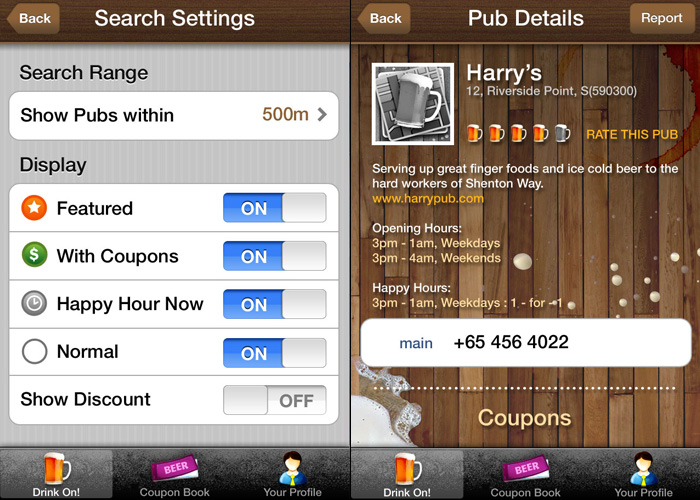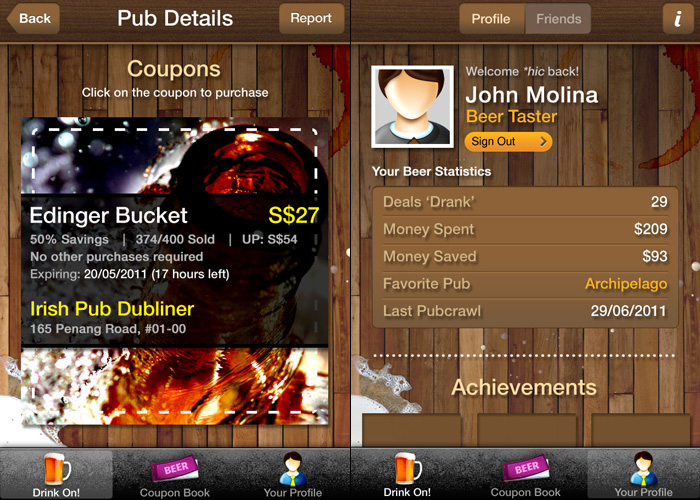 Brief:
Given the rapid rise of e-commerce and location-based applications, it seems about time that these technologies be applied to something more fulfiling - beer drinking!
Concept:
Taping into the strong after-work drinking culture, Drink On! helps tired office workers and burnt out professionals locate the best pubs and Happy Hours deals right where they are, so that they can get sloshed even quicker. Using the user's current location, the application serves up a list of promotions and pubs nearby base on options preset by the user.
With an integrated payment system, users can also purchase specials deals offered by the pub and redeem it upon arriving. Coupled with an achievement system and various social tools, the application helps to bring drinkers together into a shared community and at the same time giving them great deals to sweeten up their drinking session.
Client:
No Bad Pixels
Role:
Creative Direction
Art Direction
Illustration
Copywriting