Digi // 360 Concept Store
Experience and content design for Digi's first concept store - digital , touchscreen, installation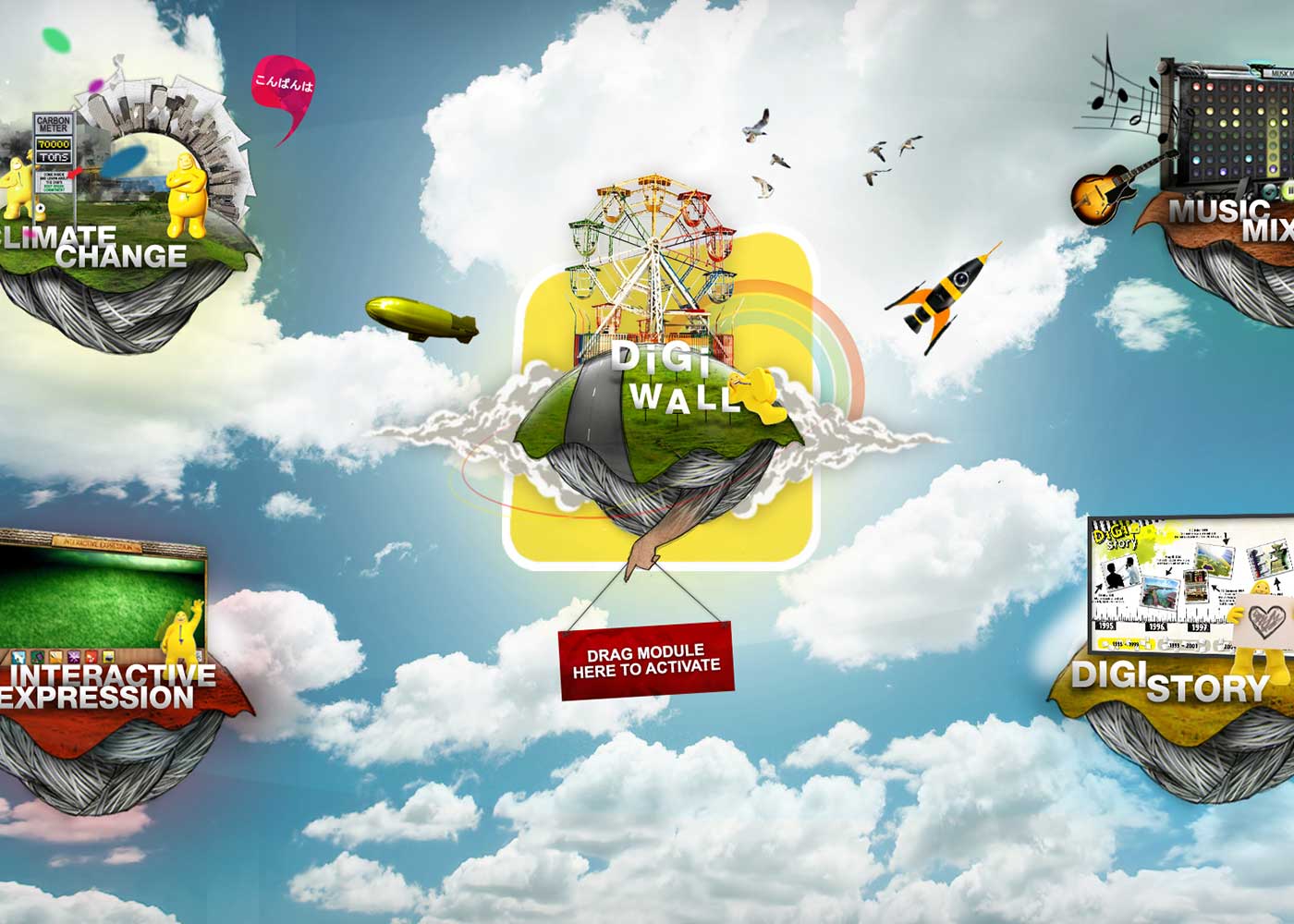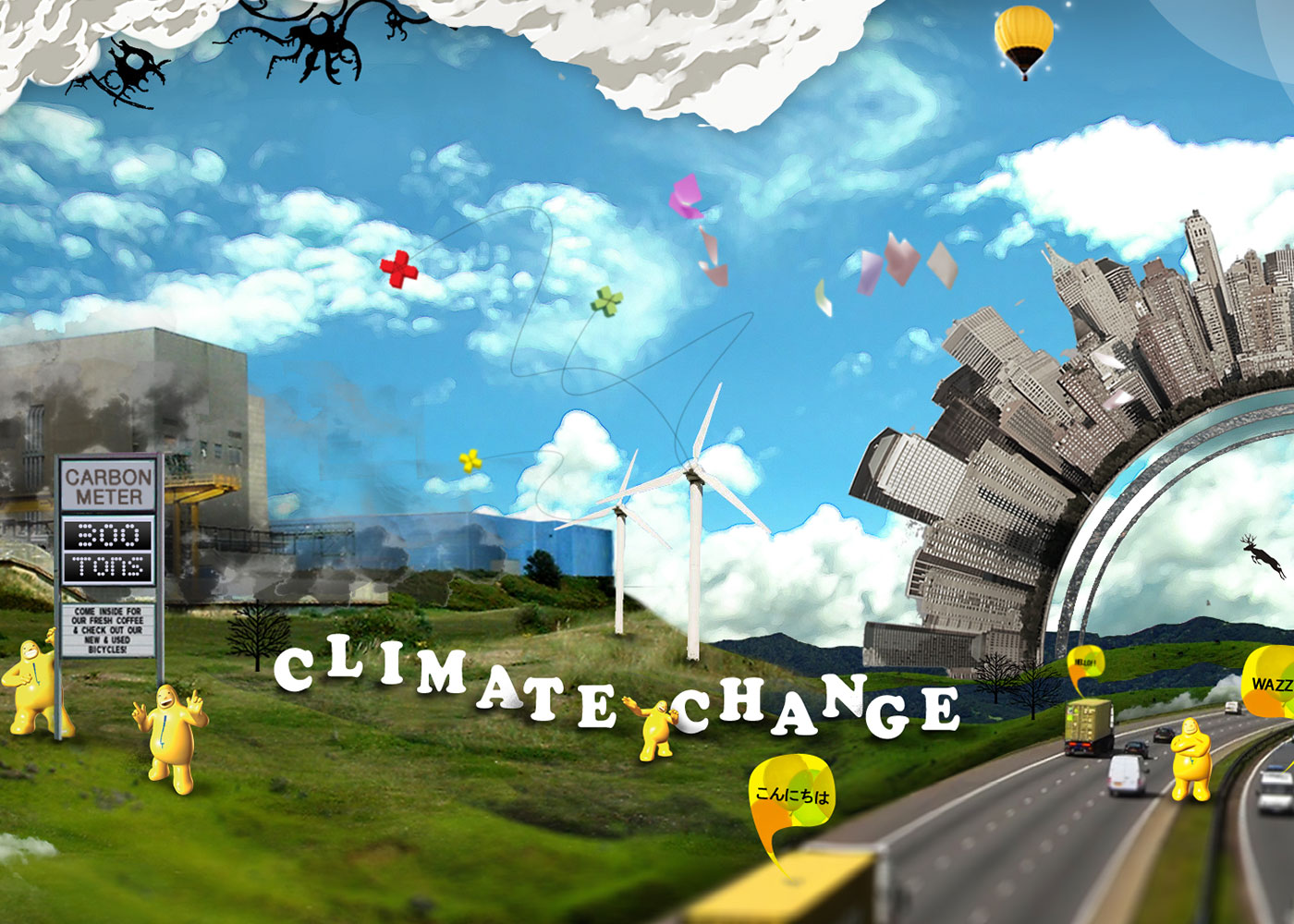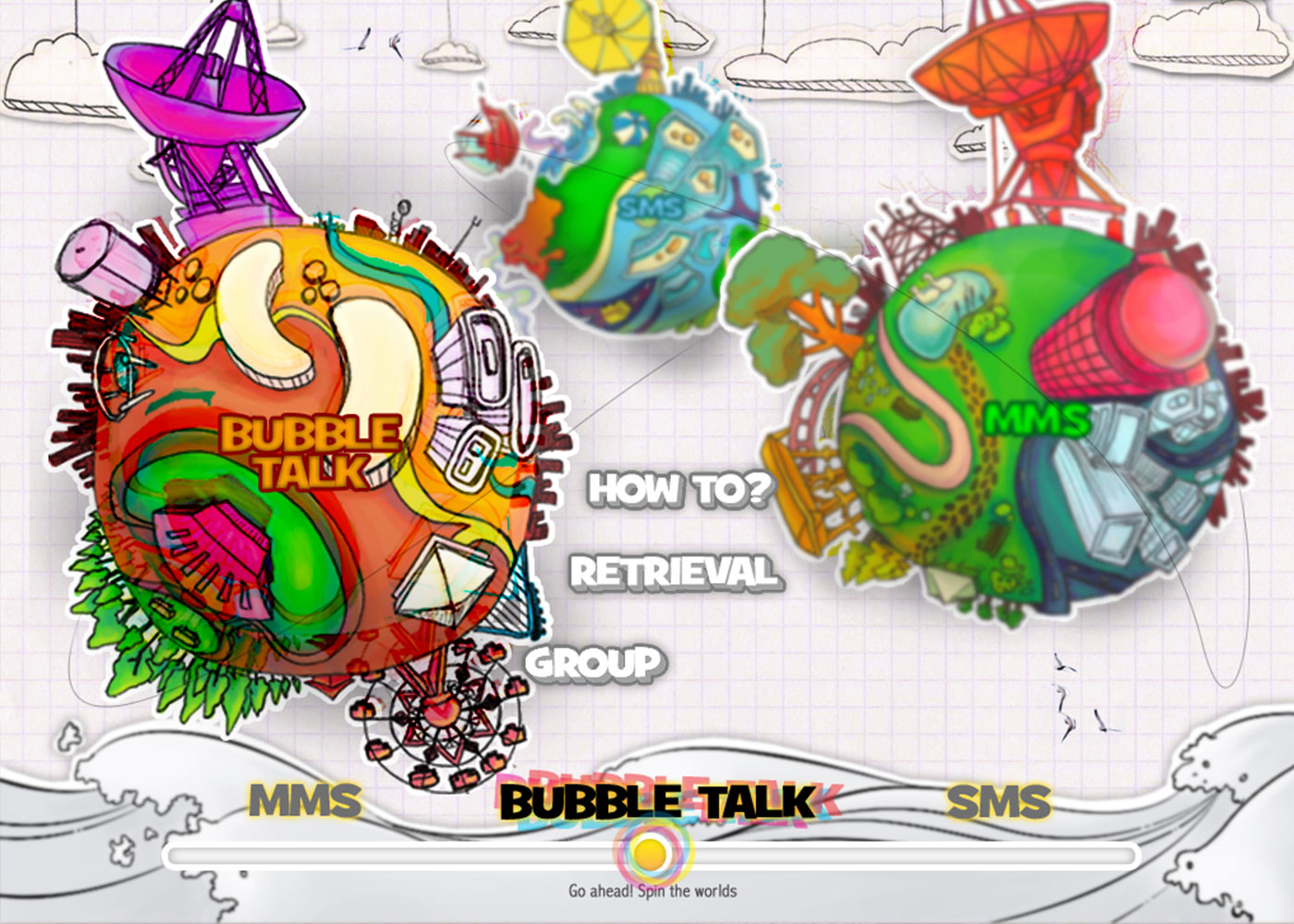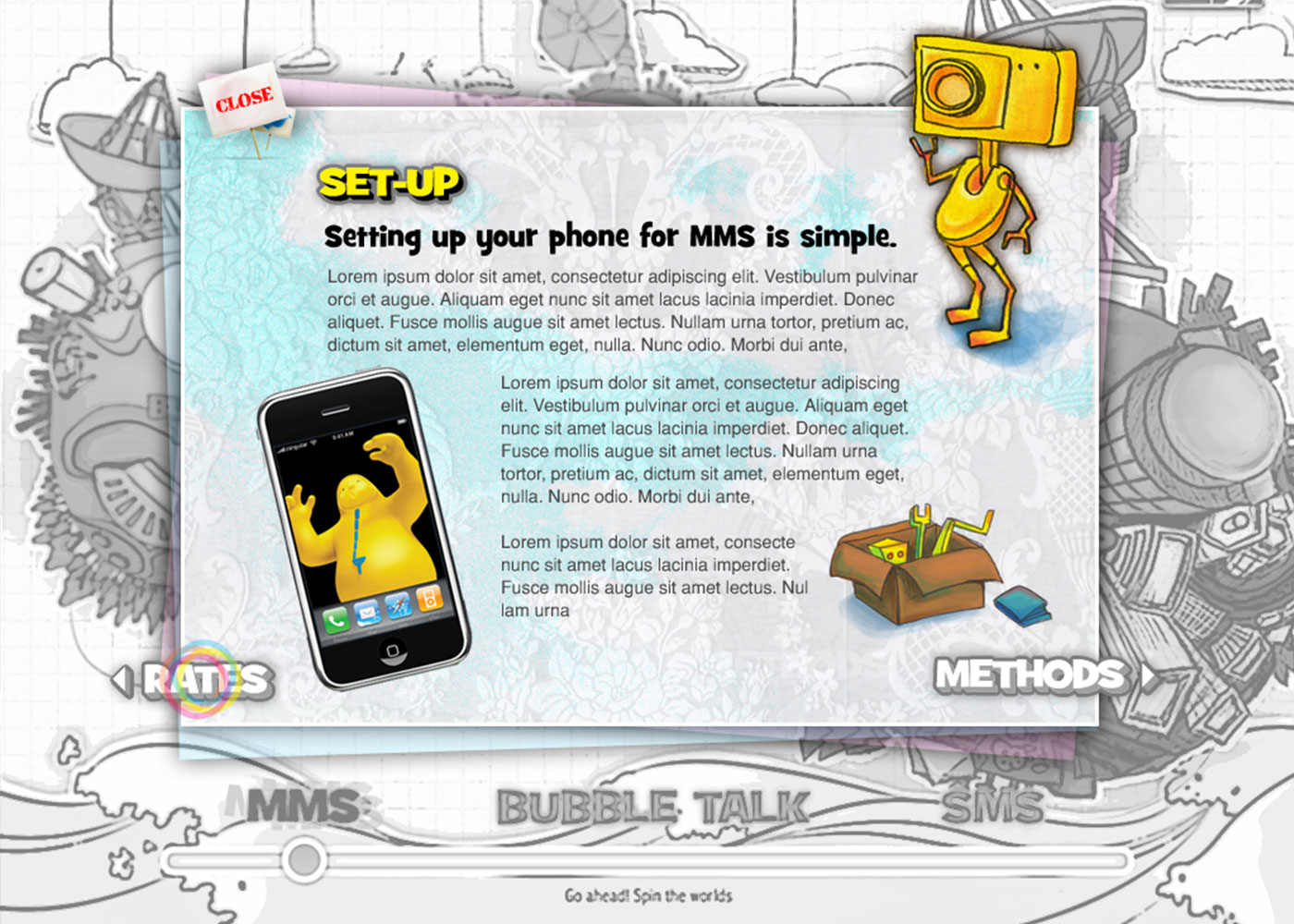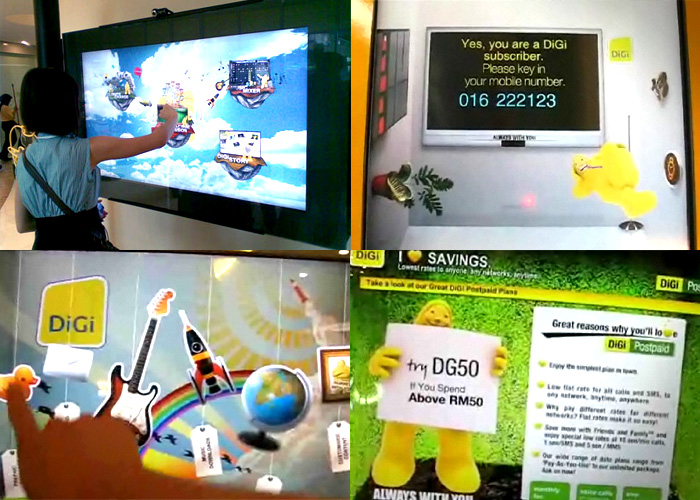 Brief:
Being Digi's first concept store in the country, the task was to create an innovative and exciting in-store experience that showcase Digi as one of the most forward-looking telecommunication company in Malaysia.
Concept:
Partnering with a leading hardware supplier, we hooked up the customer servicing system and the staff's handheld tablets into a single integrated system. After a quick registration and photo-taking at the welcome kiosk, a visitor can then explore the store or even have some coffee at the store's mini cafe, while awaiting his turn.
Once his turn is up, a staff is directed by the system to approach the visitor for a 1-on-1 session wherever he is in the store.
For the store's content, we build on the iconic quirky style of Digi and created "mini worlds" within the store's touchscreen displays to house the information. Through illustration and humor, visitor are encourage to explore them and find out more.