Adidas Terrex // Live Without Limits (不羁常规)
Brand launch for Adidas outdoor dedicated sub-brand, Terrex - print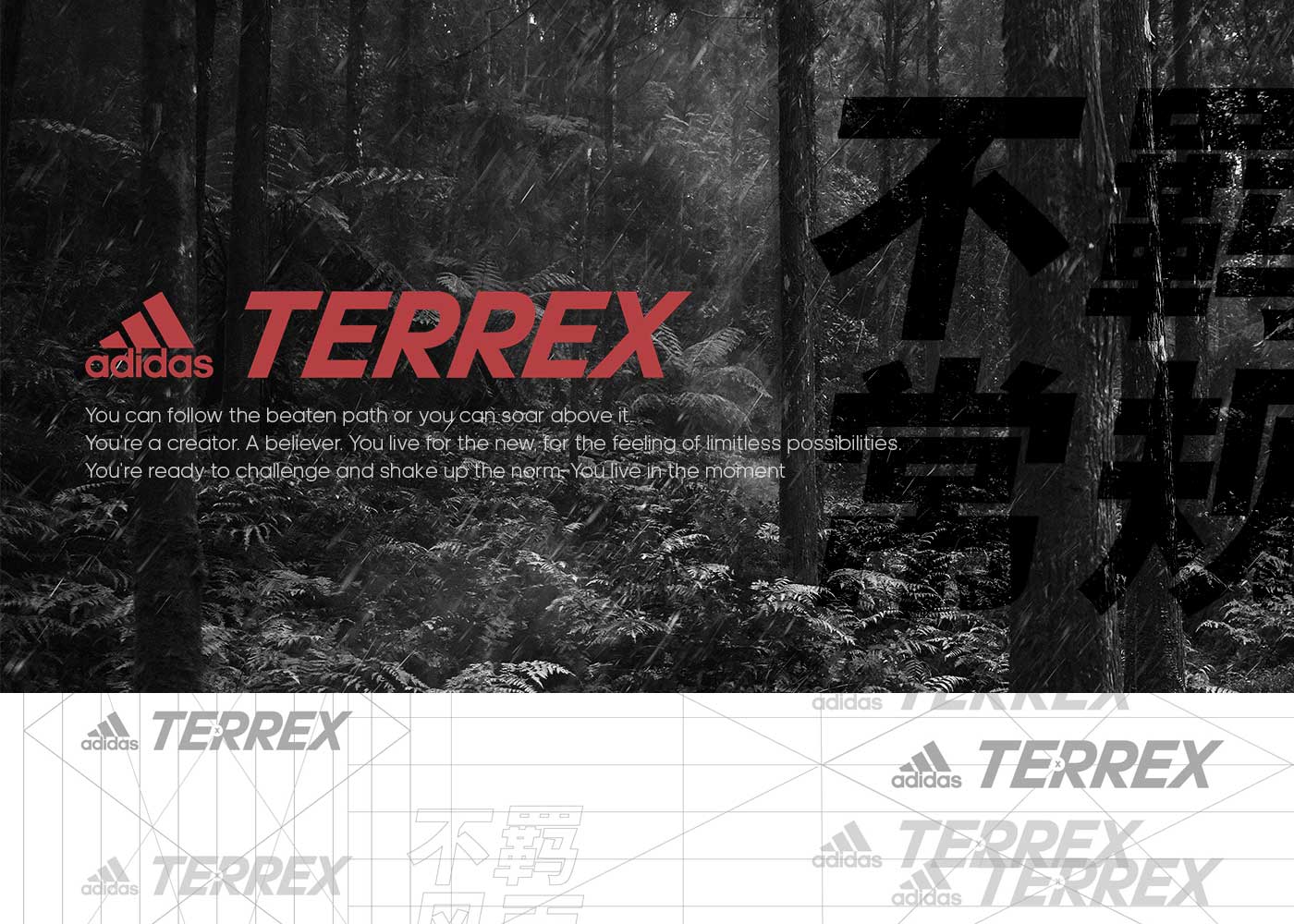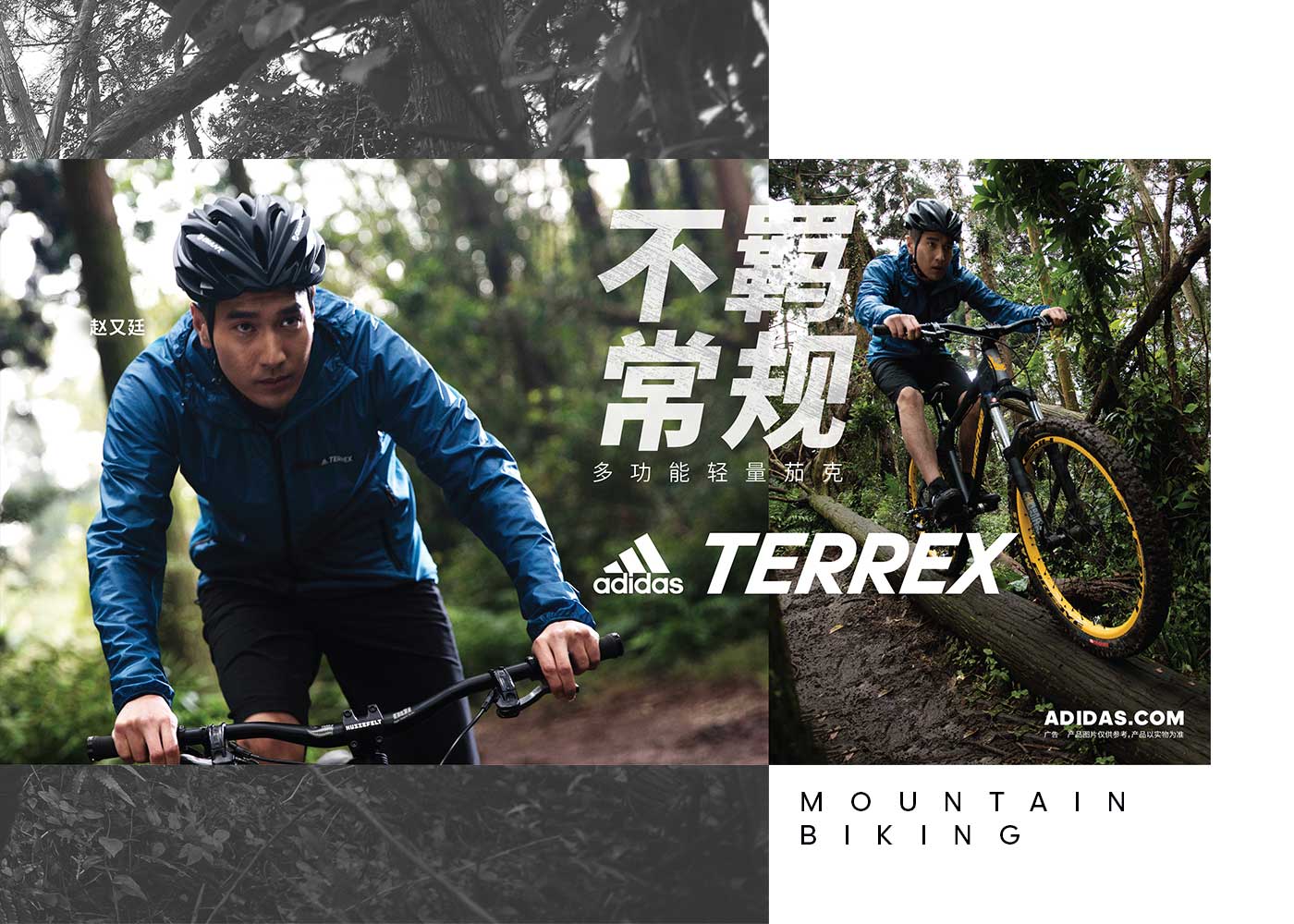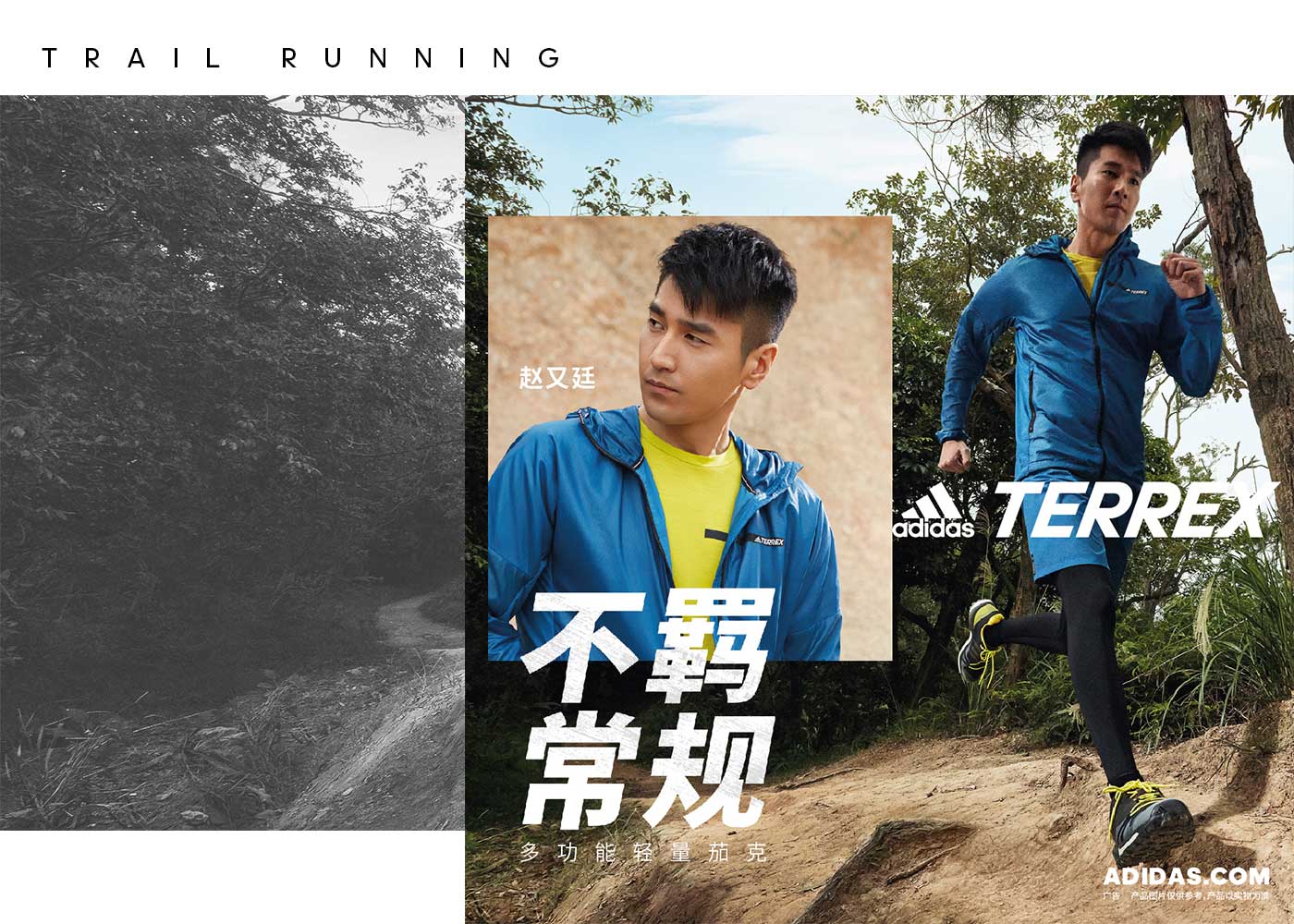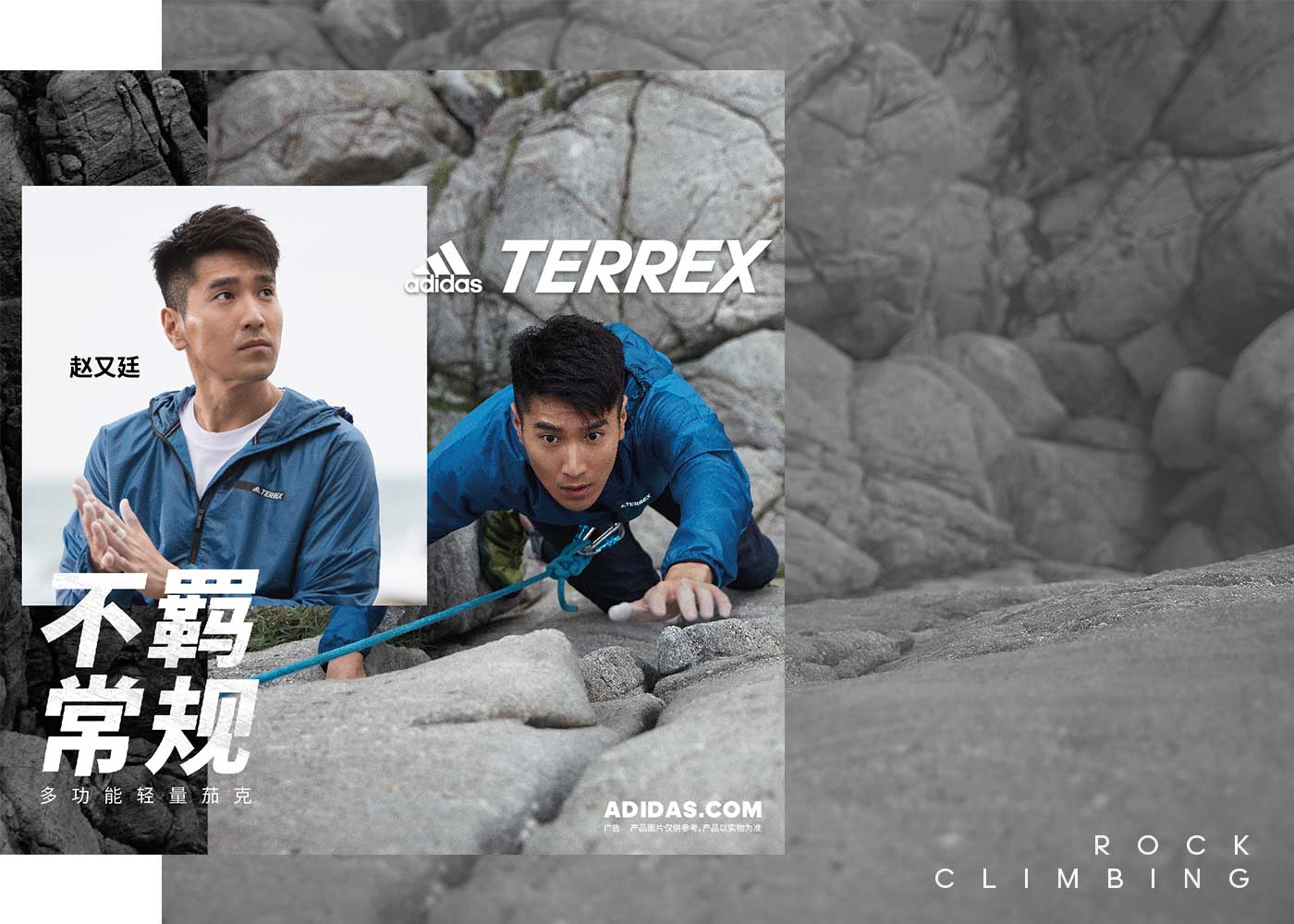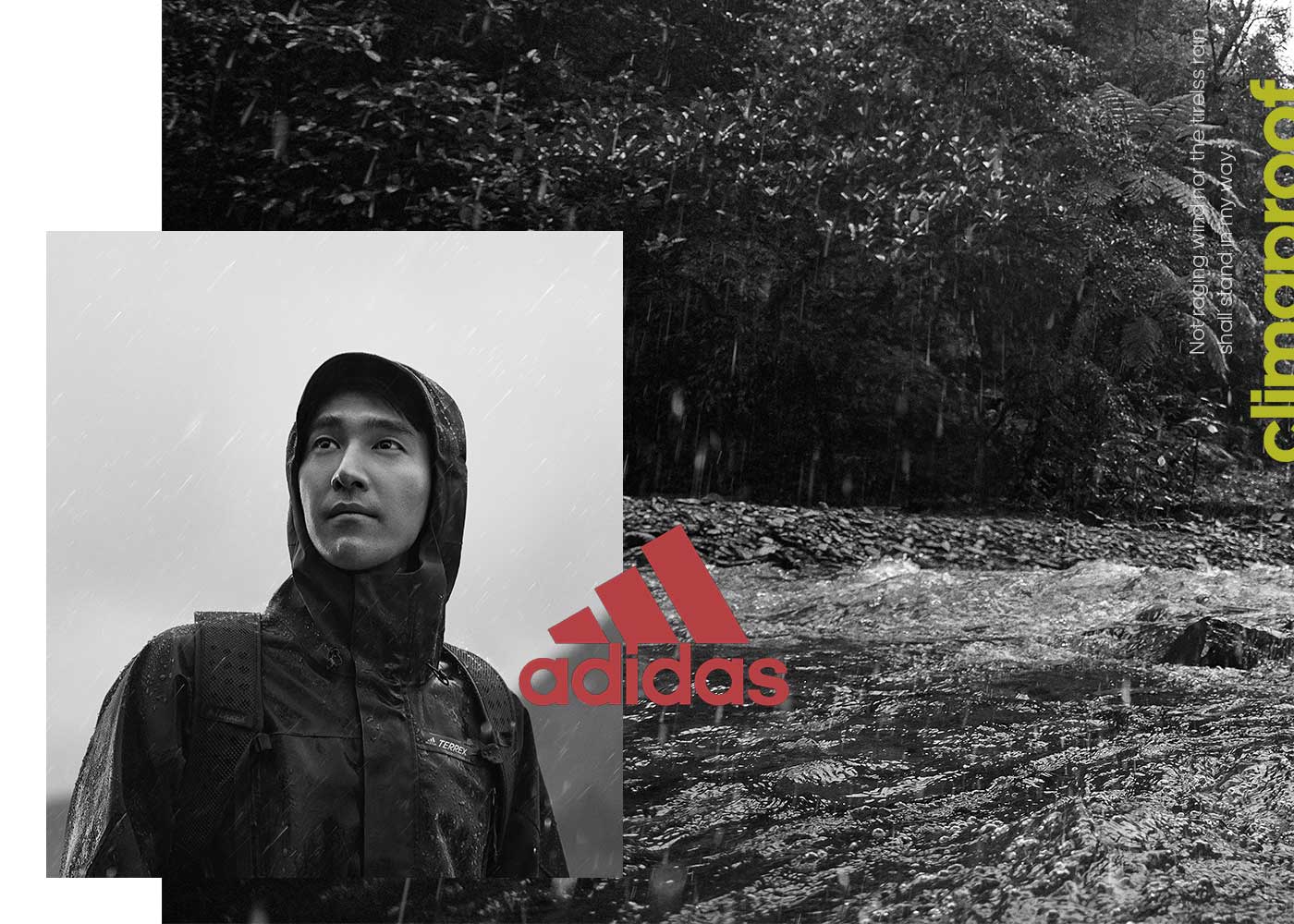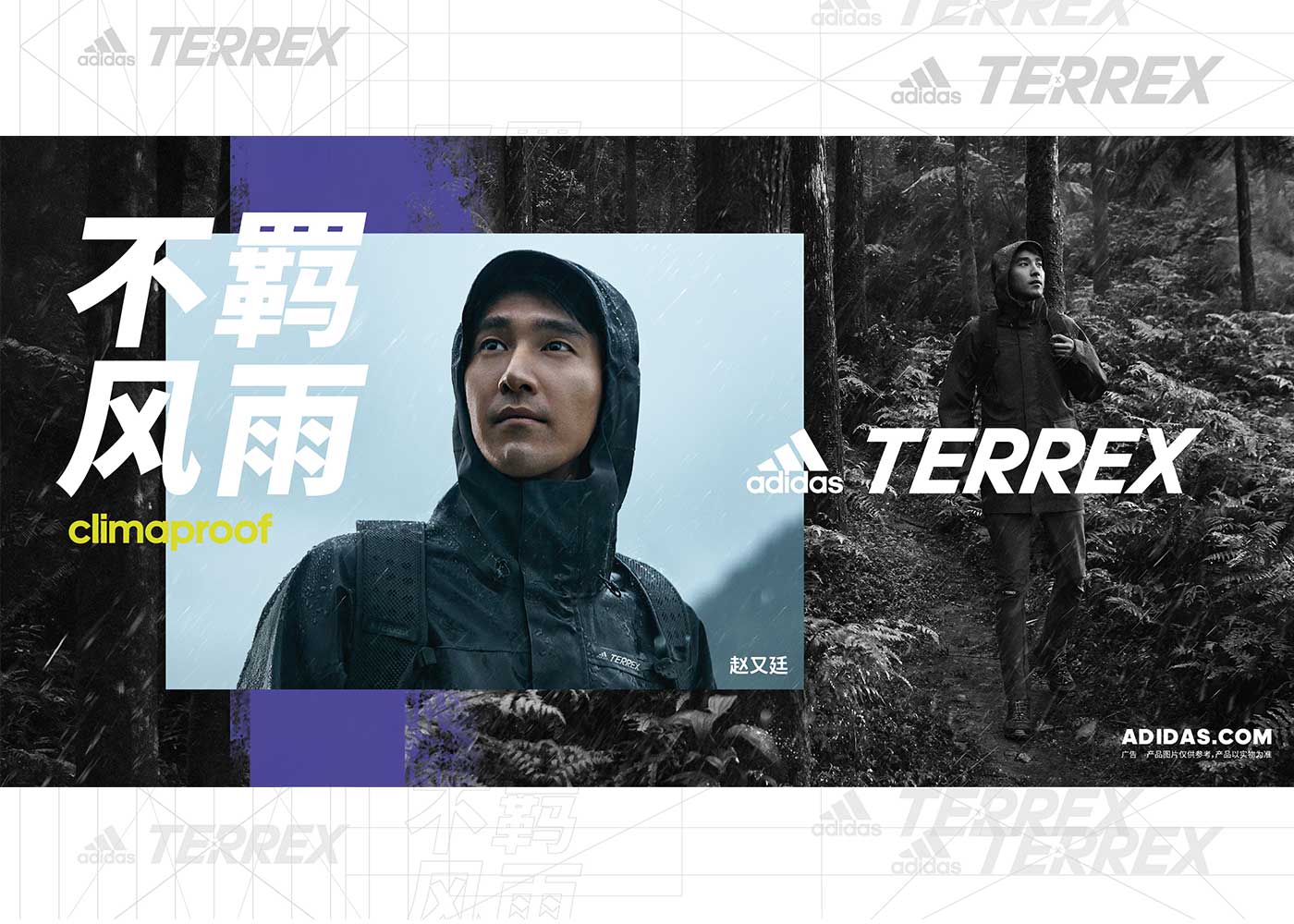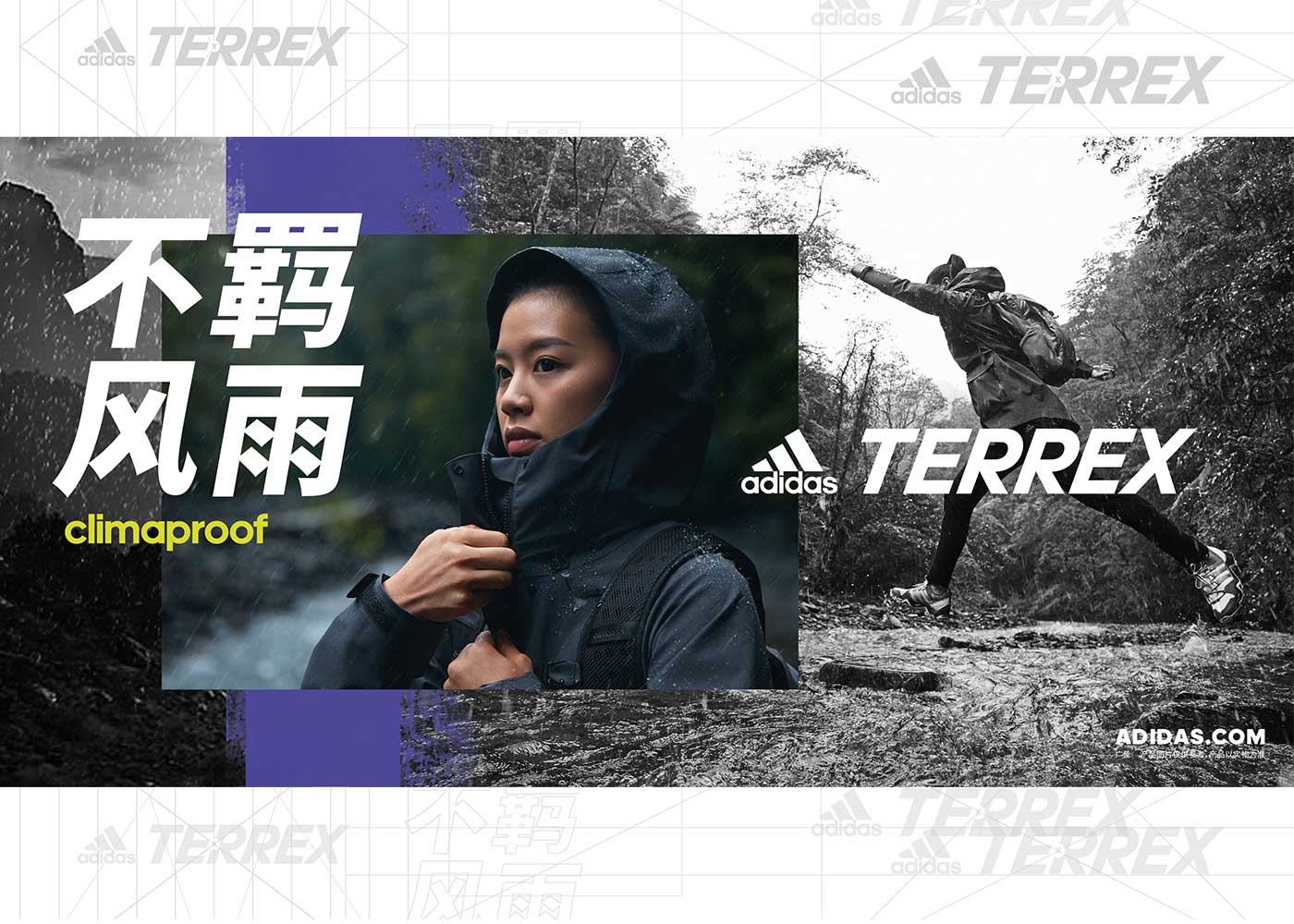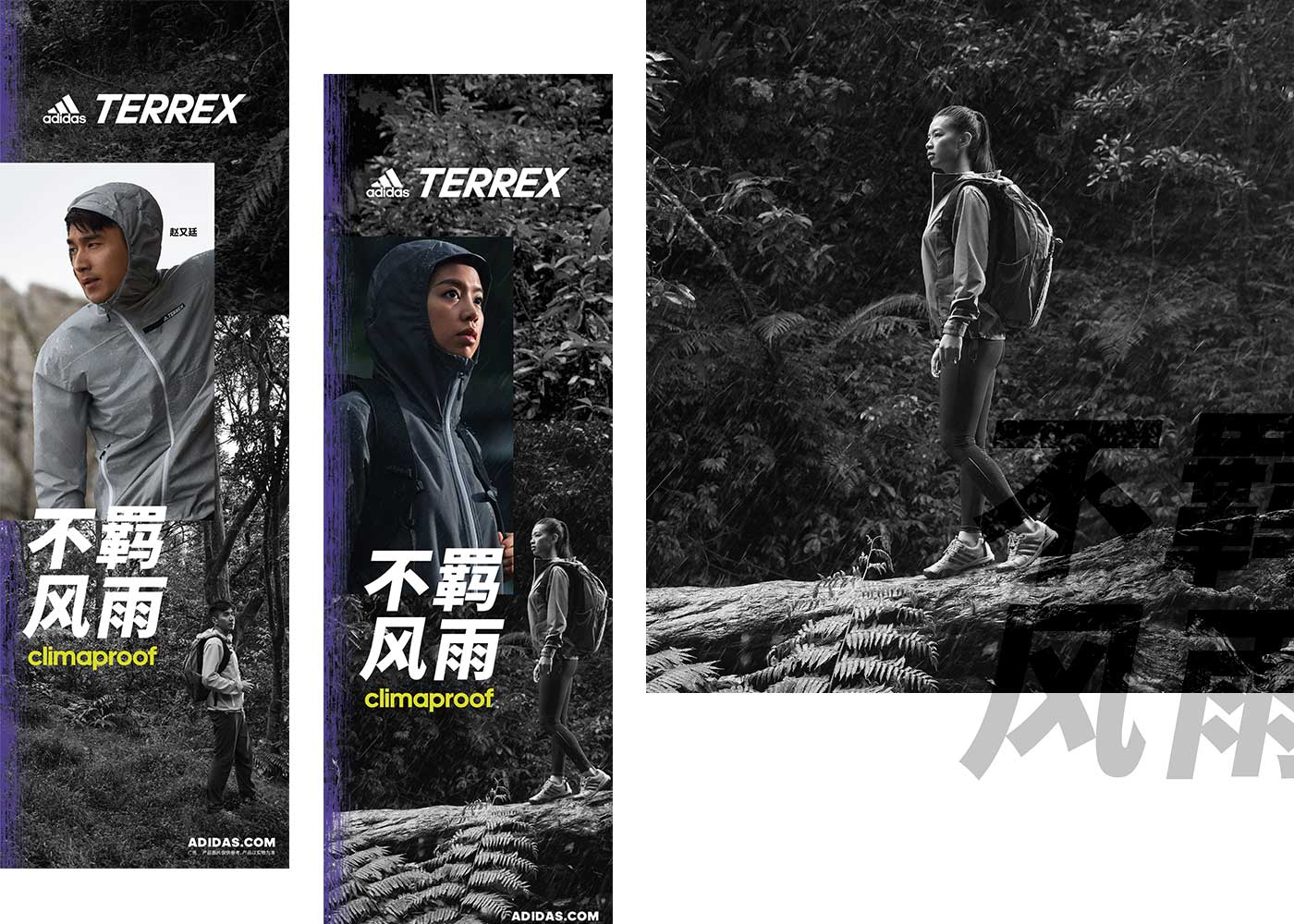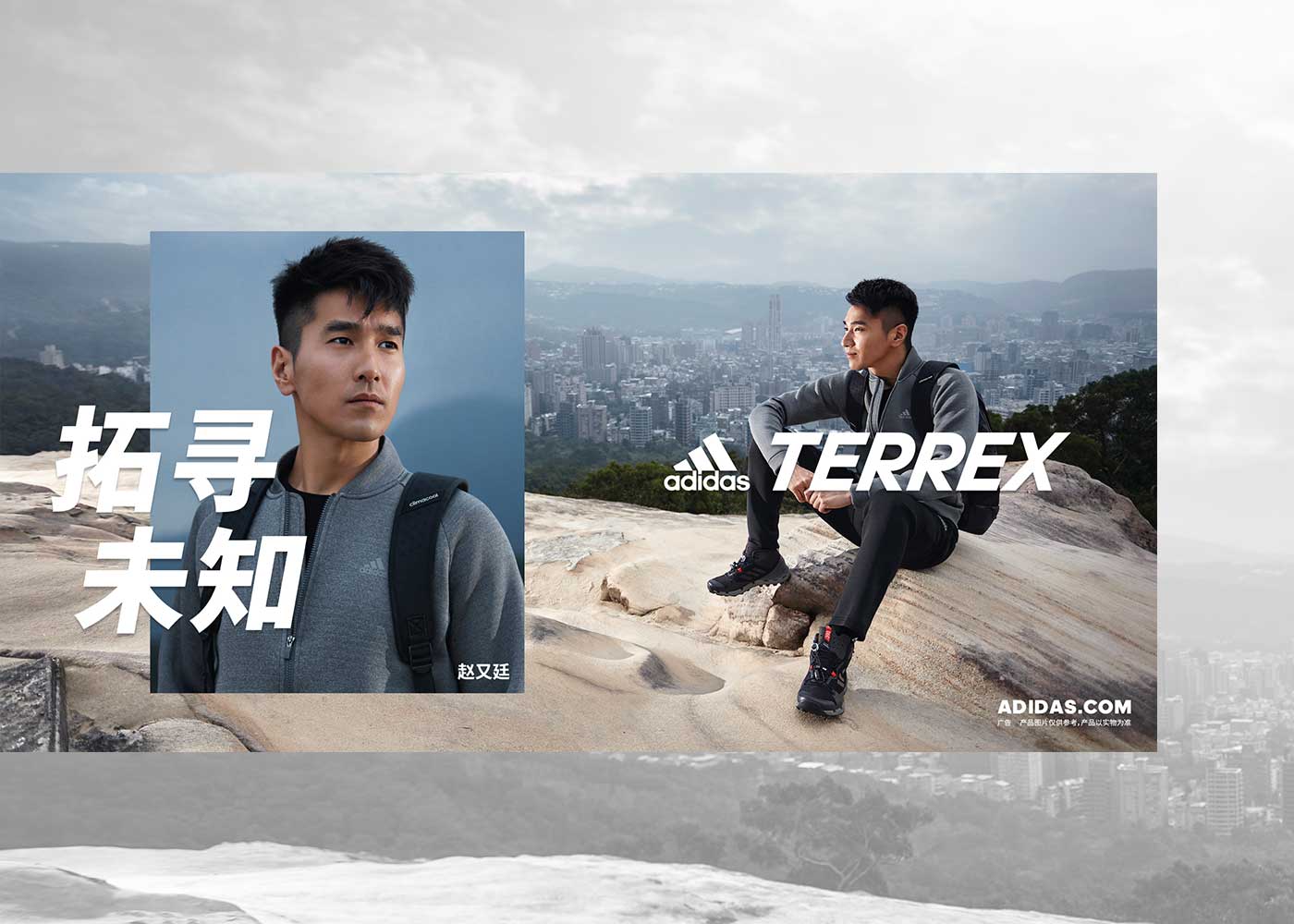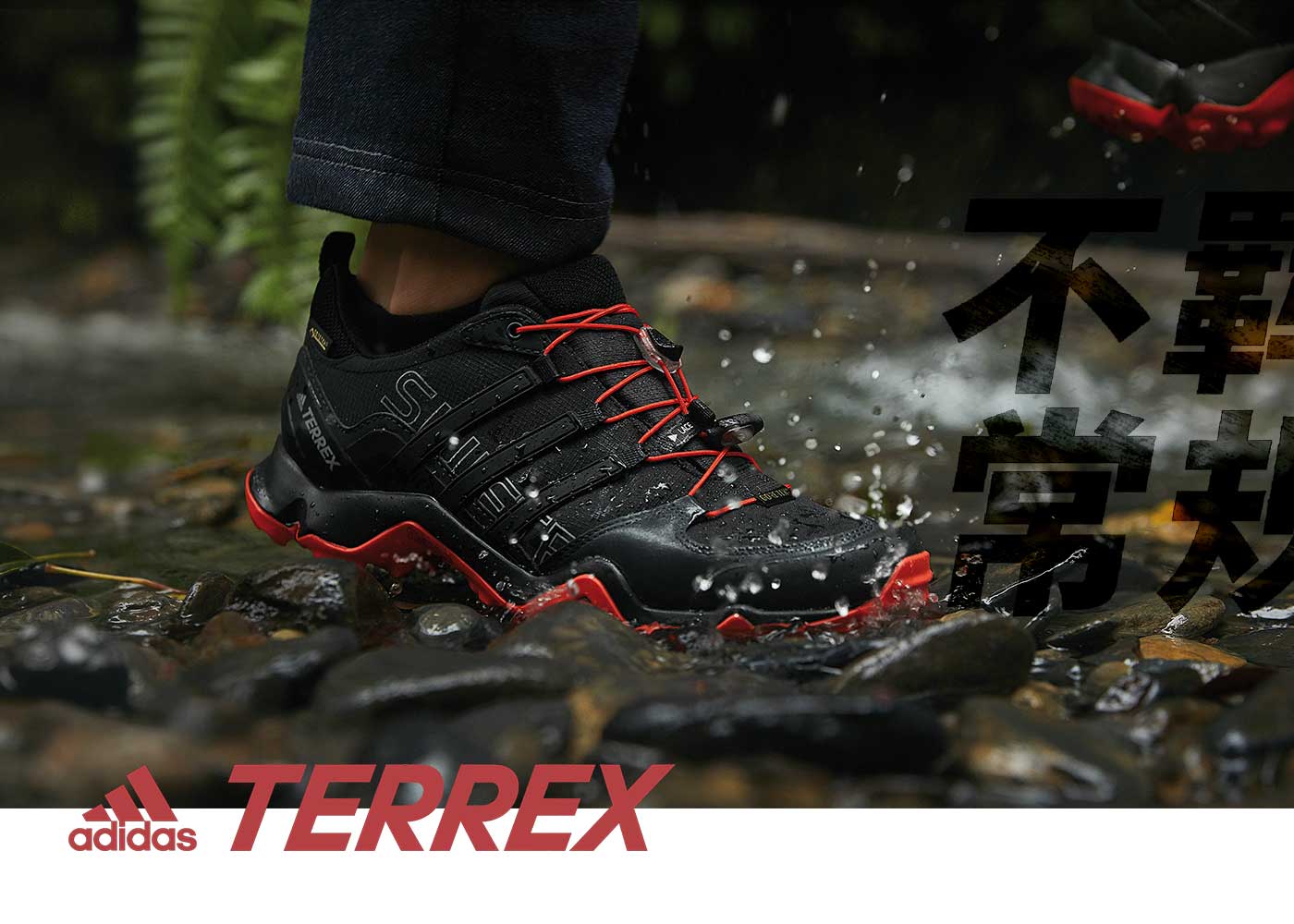 Brief:
With the burgeoning outdoor market in China, Adidas wanted to spin off it's outdoor products into a sub brand dedicated to this category. We were tasked to help launch the brand with a new Chinese name and also direct the visual directions on how the brand would look in the market.
The Work:
Extending from the global platform of "Live Without Limits", we created the China concept of 不羁常规 (translate: uninhibited by conventions) exhorting our audience to spurn the beaten path. And with that we gave Terrex the Chinese name of 探锐 (translate: to explore with keeness), a ode to the spirit of continual exploration and the pushing of one's limits.
Working with popular Chinese celebrity Mark Zhao, we took him to far-flung locations to participate in popular outdoor sports. The aim, to create an authentic and dynamic tone of voice that resonate with outdoor enthusiasts and serve as an inspiration for the mass outdoor market.
Client:
Adidas Group (China)
Role:
Creative Direction
Art Direction
Copywriting