Noise Singapore
Online portal for national youth art festival - digital , design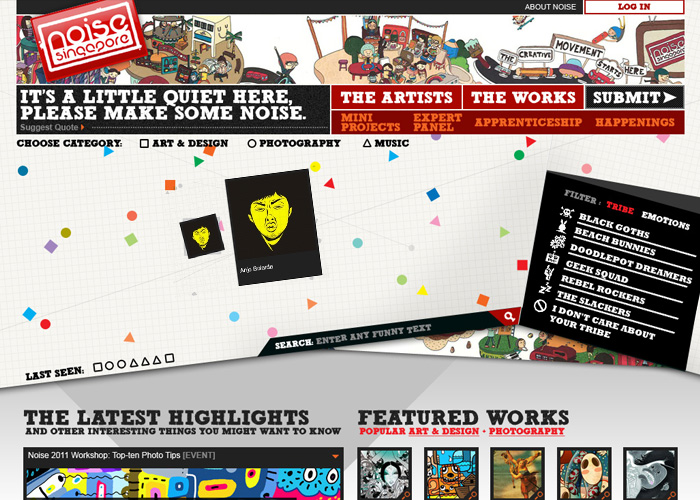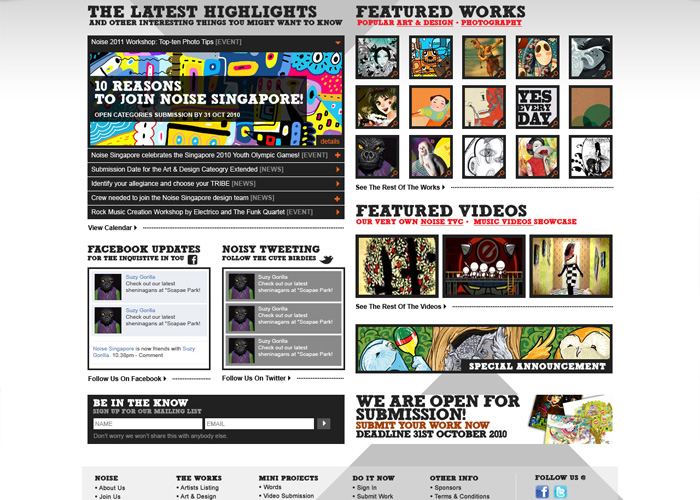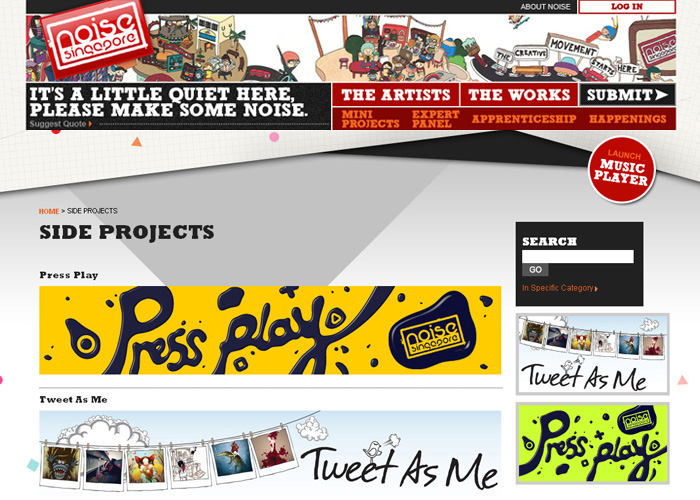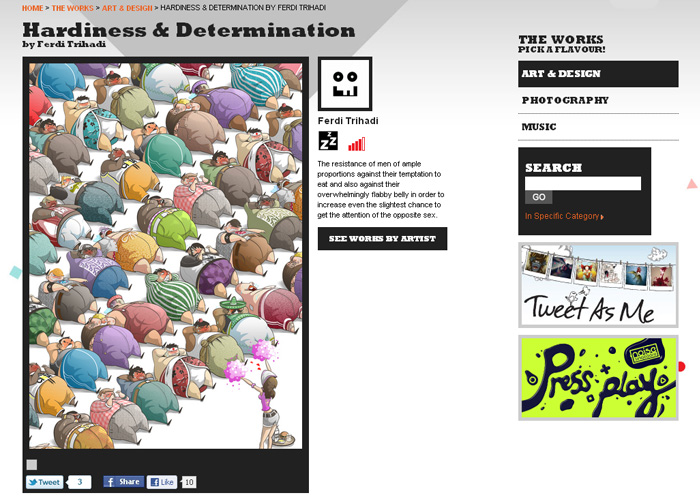 Brief:
As the annual youth arts festival comes around, National Arts Council approaches us to revamp and update their online presence for the new generation of young artists.
Concept:
Keeping in my mind the large volume and variety of works that will be submitted, we design and created a content management system from scratch to better meet the requirements of the project.
Beside familiar tools like submission, listings and events, we incorporated social media tools into the site for the youth to further engage with each other.
To better showcase the gallery, we also created a custom gallery on the home page that allows visitors to sort through the various type of works and also the 'tribes' the youths identify themselves with.