The Heeren Shops Website Design
Pitch for the revamp of The Heeren Shops' online site - digital , design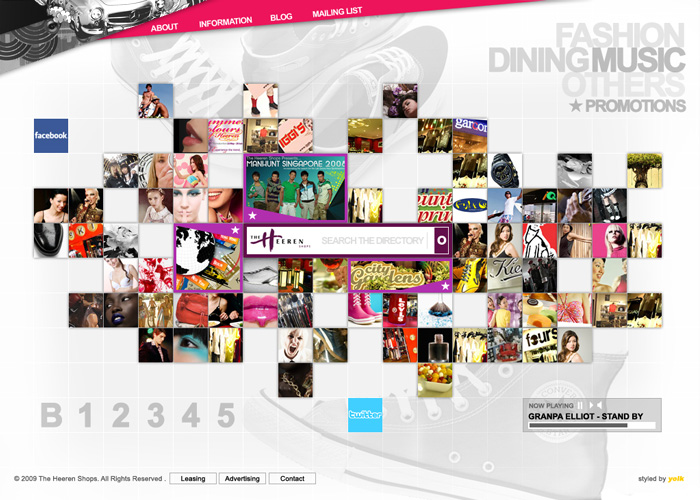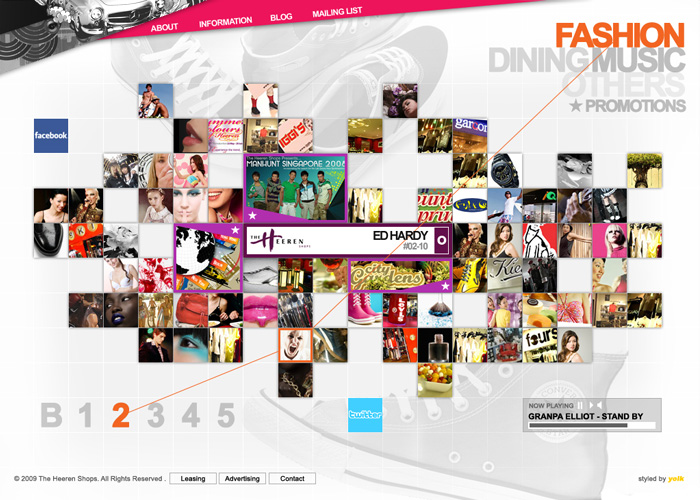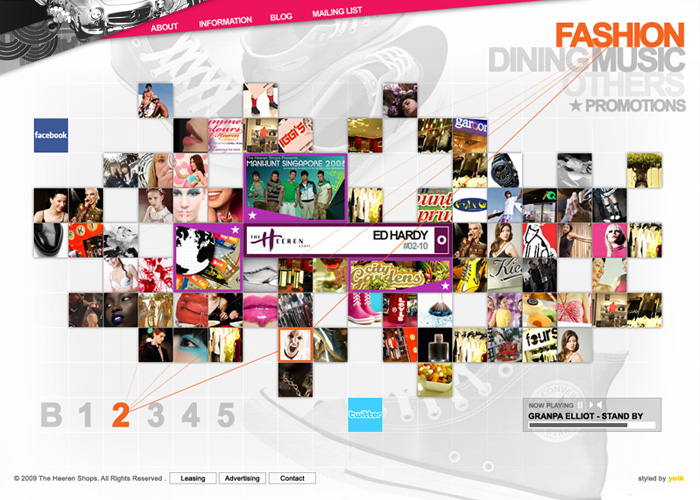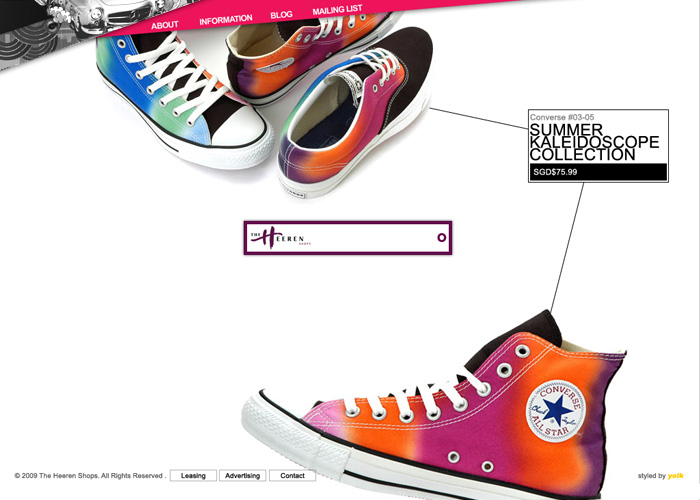 Brief:
With the competition heating up along Orchard Road, The Heeren Shops was embarking on a revamp of it's brand and regain it's prominence among young shoppers in Singapore. We were invited to pitch for the re-design of the website that was to be the first phase of the revamp.
Concept:
Moving away from the typical shopping mall websites layout, we decided to focus on the main attraction of The Heeren Shops - their tenants.
Using tiles to represent each of the tenants in The Heeren Shops, we proposed a universal search that allows visitors to quickly filter the information and find the information they are looking for faster.