MSN // Buddy Cup 2010
Digital campaign to drive awareness and sign up for MSN online services - integrated , campaign, community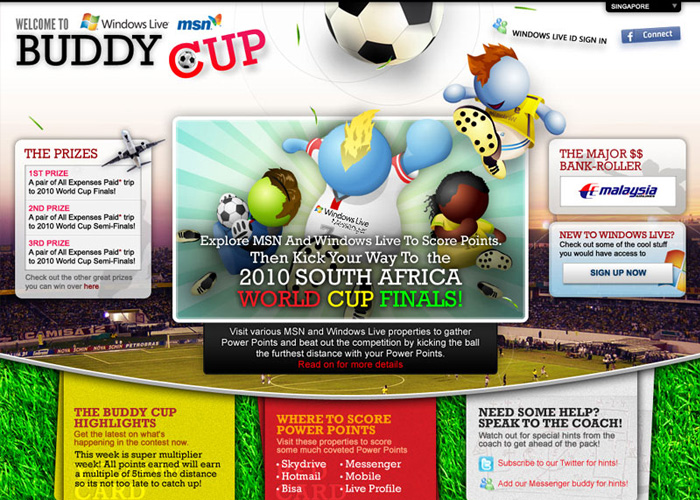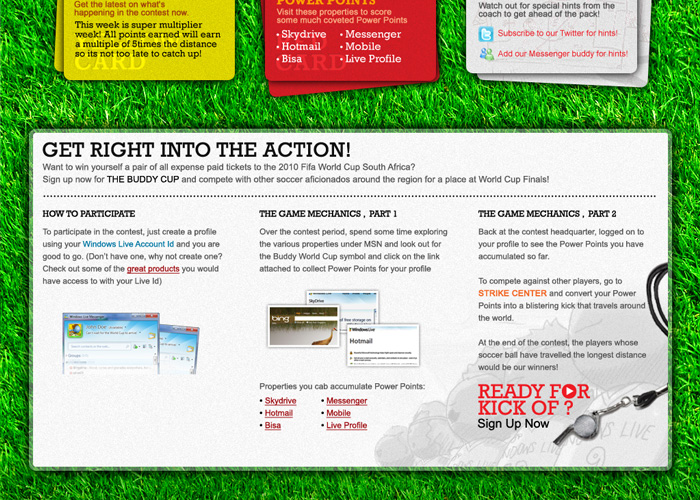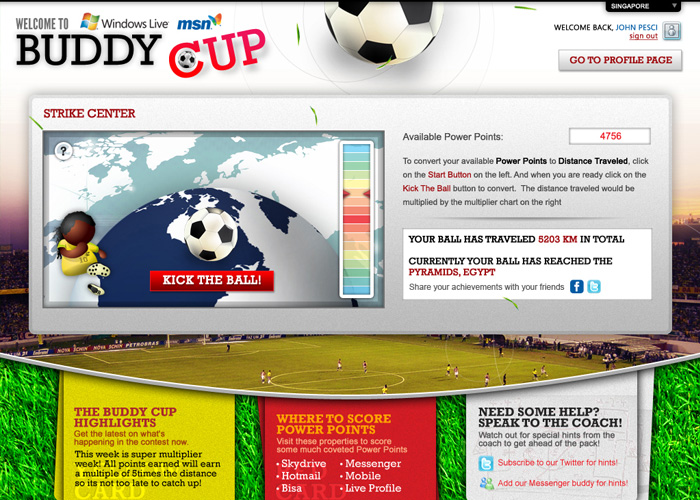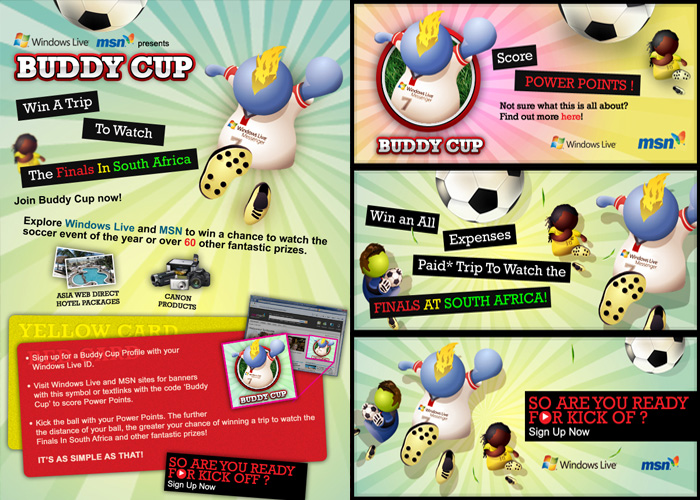 Brief:
With MSN upcoming refresh of its various services and features, we were tasked to raise the awareness and increase the sign up rate on the portal.
Concept:
Despite Microsoft ubiquitous presence online, many Singaporeans are not entirely familiar with the full range of services and features that are available through MSN. So to change this, we decided to take advantage of the world cup frenzy by giving out a pair of tickets to the South Africa World Cup Finals in a regional online competition revolving around MSN's various services.
Participants were asked to create an avatar and compete to see whose avatar is able to kick a virtual football the furthest around the world.
To power the avatar, the players need to collect Power Points, which are hidden throughout the various MSN's services - in Bing's search result, embedded in a Skydrive tutorial video and other unlikely places.
Over the course of the campaign, players exchanged tips on the Power Points locations which are changed daily and in turn also learn more about the services themselves. Sign up rate on MSN increased significantly during the campaign and more importantly, the usage statistics for the services rose during and after the campaign.
Client:
MSN
Role:
Creative Direction
Art Direction
Status:
Closed