6 Drunk Men Website Design
Site revamp and development for popular independent beer distributor - digital , design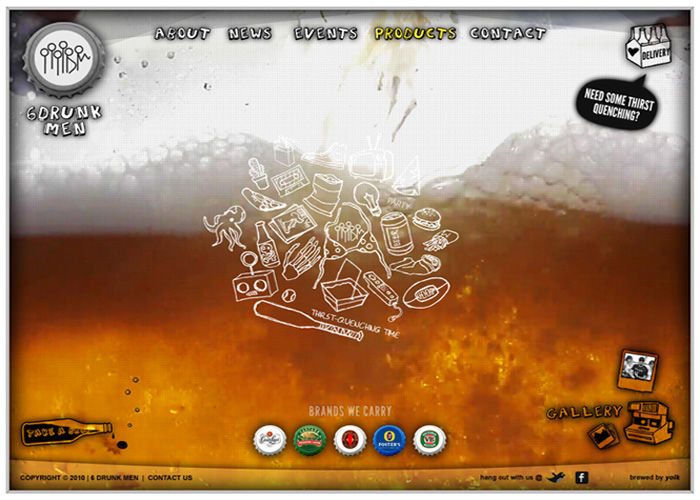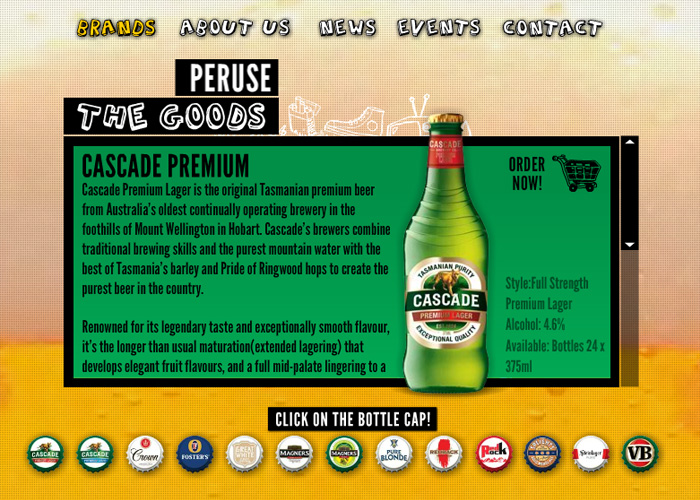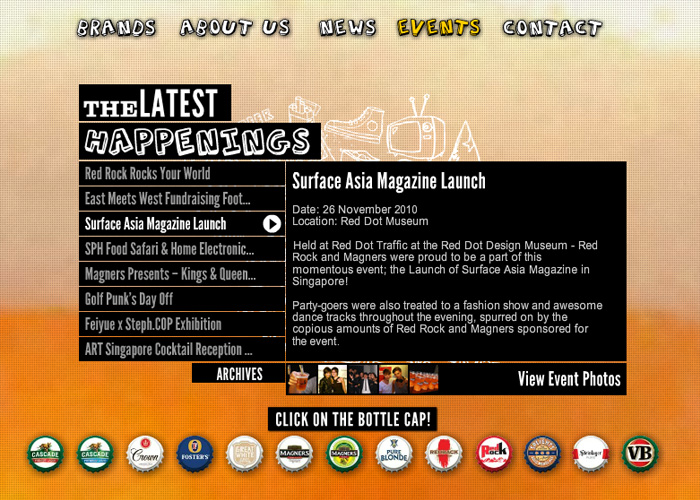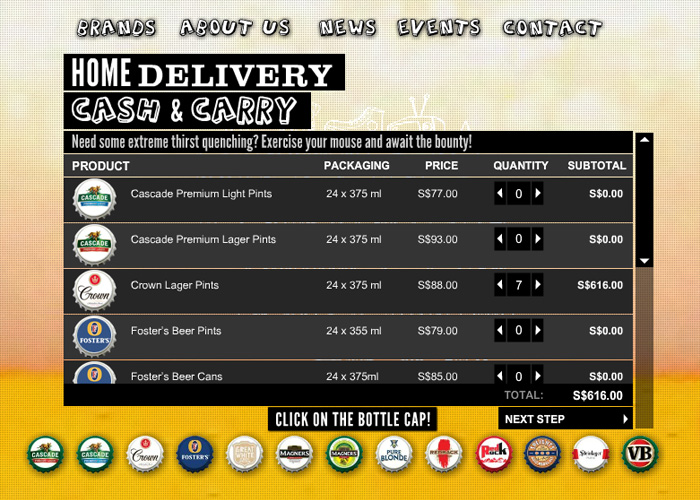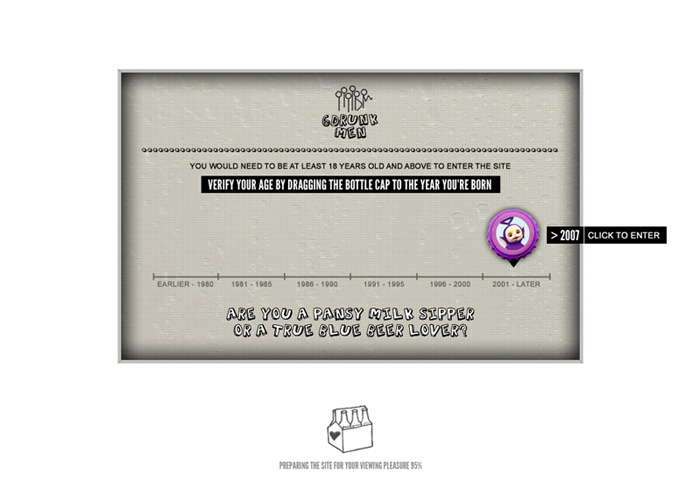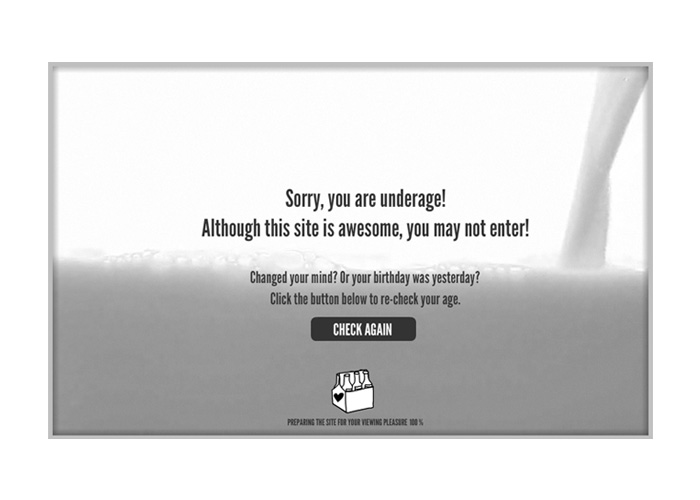 Brief:
One of the more popular independent beer distributor in Singapore, 6 Drunk Men has over the years attract a growing number of merchants and consumers. With a brand new online ordering system, a revamp of the existing site was in the cards.
Concept:
Taking a leaf out of the irreverent tone they use to introduce themselves, we decided to build the site around their main product - Beer.
Using a fullscreen video of a mug filling up with beer as the background, we linked the progress of the beer level to the navigation, so that as a visitor go through the site, the mug starts filling up. Once the mug is filled up, the site turns blurry simulating a drunk state with a prompt appearing telling the visitor to take a break.
Coupled with the quirky copy and illustration, the site seek to convey the fun and friendly tone of the company.
Client:
6 Drunk Men
Role:
Creative Direction
Art Direction
Illustration
Copywriting
Status:
Live